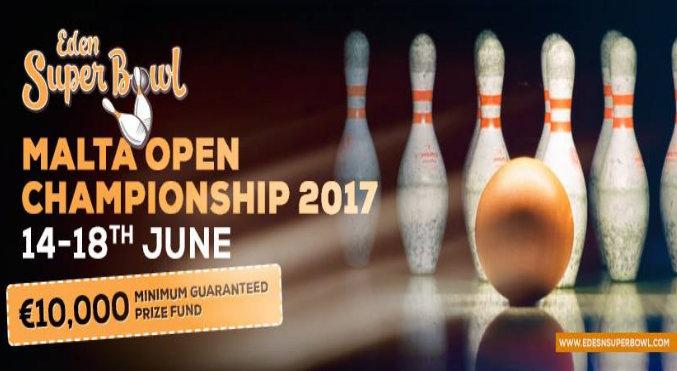 Fun in the fun
Malta Open gets underway at the Eden Superbowl
14-18th June 2017
€10,000 Mininum Guaranted prize Fund.
The 26th Malta Open has seen many great champions over the years and continues to be a fun yet competitive event for players from all over the World.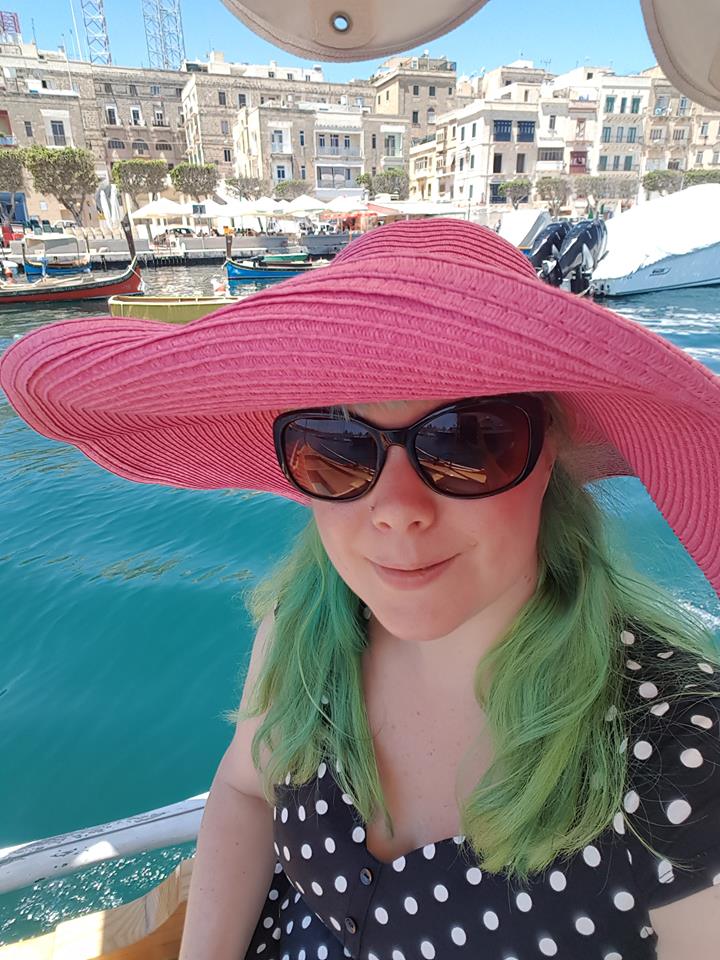 Talktenpin will be onsite in Malta with Helen Tamblyn Saville reporting. You can follow updates on our facebook page with reports and photos appearing here.
The SuperBowl is Malta's only 20 lane facility and has been around since 1988. Situated in St. George's Bay the facility is a stones throw away from the nightlife and entertainment capital of the country. Sandwiched between the most luxurious hotels in Malta, St. George's Bay is an upscale sea side area offering a variety of eateries as well as entertainment options.
Results http://www.edensuperbowl.com/index.php/scores-menu-2017
You can find details on the 2017 Malta Open here
---
Day 1 – squad 2
10 bowlers took to the lanes for the first squad of the day at 1pm. Glen Richardson emerged early leader, shooting 497 for his first two games and keeping it going for a 1362 total for 6 – a 227 average. Glen has been struggling with an injury and decided only 10 minutes before the squad start that he was going to play, a decision that he was pleased to have made. Malta's Justin Caruana Sciclu made a late charge, finishing the squad in second place with a total of 1324 (220.6 average). Justin opened up with 550, before turning it around to fire games of 258, 290 and 236 to make the jump to second. 290 remains the highest game bowled so far. Elsewhere, Vicki Harman kept it solid with a low game of 195, racking up a total of 1297 (208.1 average) including ladies bonus to finish third in the squad and the highest female. Defending champion, Aidas Daniunas of Lithuania finished fifth with 1250 (208.3 average), a score that he will be looking to build on.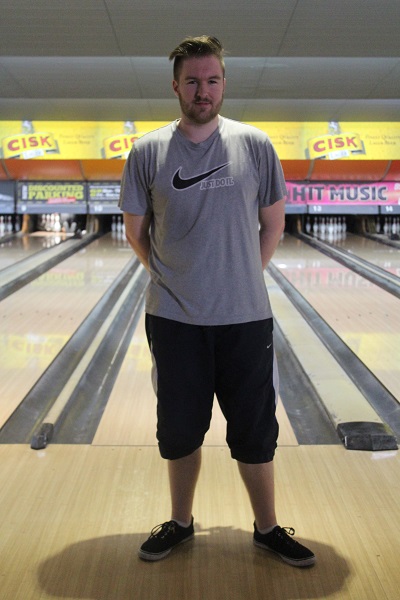 Day 1 – squad 3
The second squad of the day kicked off at 5pm and it was England's Lee Cocker who came out strong with a 275 and kept it going all the way through. He finished the squad with a total of 1439 (239.8 average), taking the squad winner's bonus of a 75 euro voucher for Casino Malta as well as taking over the top spot. Mark Jacobs of the Netherlands, following a drama with the no-show of his bowling balls, challenged the tournament high game with a 279, but faded slightly toward the end, finishing with 1292, good enough for third place within the squad. Abed Mahamid of Israel rolled 1325 to finish second in the squad and slot into third overall, just one pin ahead of Justin. High female of the squad was Maltese starlet, Tiziana Carannante with 1265 (202.8 average).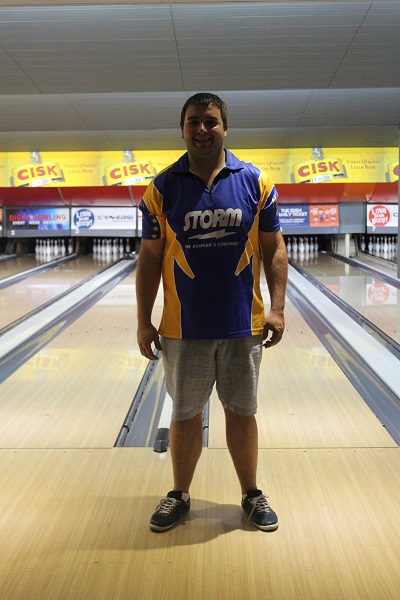 Day 2 – squad 5
It was an early start in Malta for the 13 bowlers who took to the lanes for the 9am squad. It was clear that Tolworth regular, Jon Naylor had had a good night's sleep, opening up with a 711 for his 3 games. Mark Jacobs from the Netherlands was also on form, blasting a 766 opener. Mark continued his devastating form, finishing on 1448 (241.3 average) to take the Casino Malta 75 euro bonus. After 12 games, he sets the bar with a total of 2740 (228.33). Jon Naylor, in his first competition outside the UK, "nayled" his first 6 games with a total of 1367 (227.8). With plenty of banter cross lanes between Jon and Mark and their fist pumping, it was a great morning on the lanes, with Jon commenting that he was pleased with how he bowled. Vicki Harman added 1257 to her total from yesterday and is the top female so far.
The next squad takes to the lanes at 1pm, with 25 bowlers taking to the lanes, including squad 2 leader Glen Richardson, Malta's Justin Caruana Sciclu who will be looking to improve on his 1324, and Ireland's Barry Foley, fresh from winning the Irish World Cup Qualifier.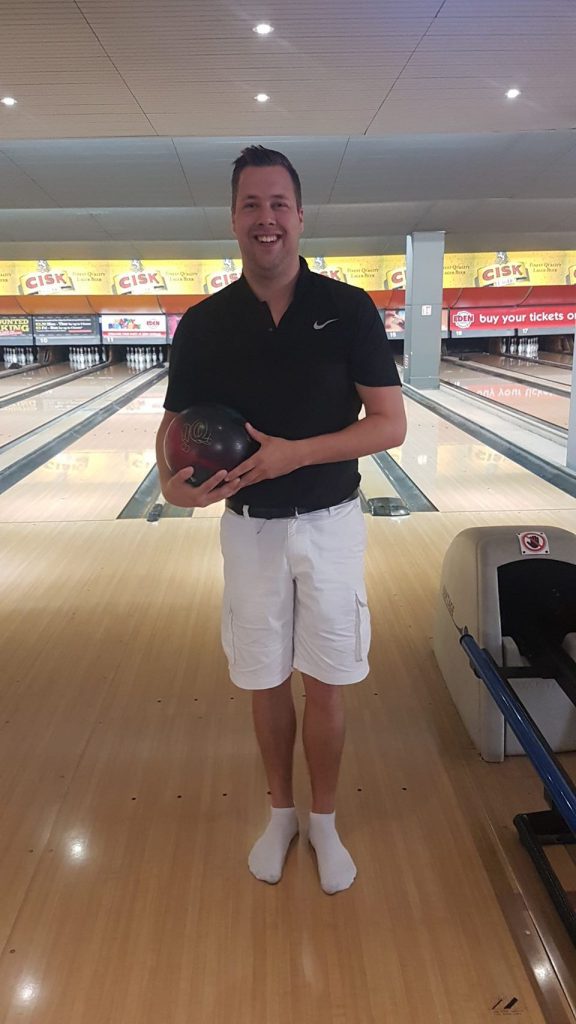 Day 2 – Squad 6
The 1pm squad kicked off with 28 bowlers, the largest squad yet. It was local man, Justin Caruana Sciclu who was fast out of the blocks with a 711 for his first 3 games, looking to add to his first squad total of 1324. Aidas Daniunas of Lithunia and the tournament's defending champion was in hot pursuit with a 689, but it was Lee Cocker of England who once again emerged as squad winner with 1340 (223.33 average) for a 2779 total for his 12 qualifying games (231.58) average to take over the top spot from Mark Jacobs. Bigi Manico of Switzerland took second place in squad 6 with a total of 1309 (210.1 average) for her 6 games. Aidas rounded out the top 3 with 1303 (217.1 average) and sits 7th overall.
Lee jumped on the live stream for a chat after and was happy with his bowling, mentioning Rob Thurlby, Mark Jacobs, Lee Chatfield and Jon Naylor as bowlers to watch out for this tournament. He plans to take a rest now, possibly bowling again on Saturday.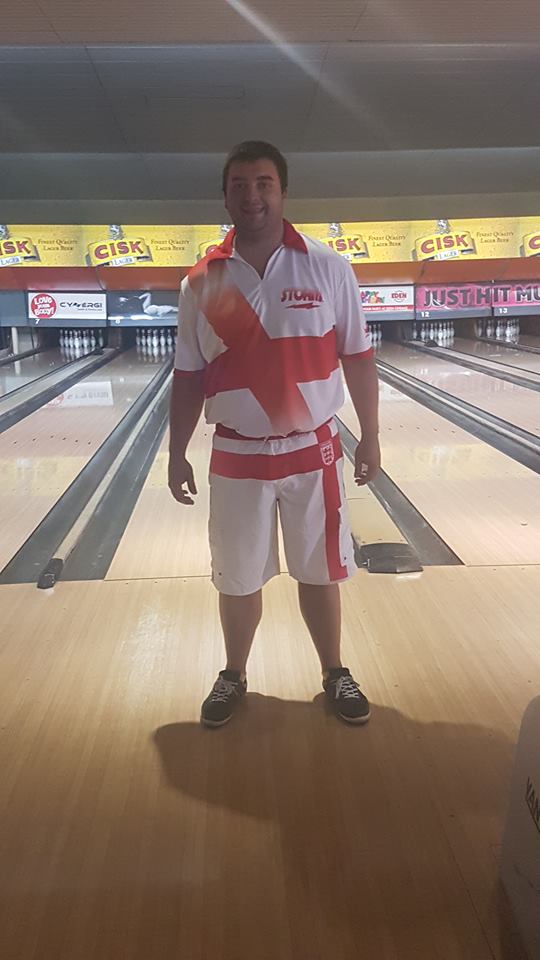 Day 2 – Squad 7
22 bowlers took to the lanes for squad 7, including 12 year old Shadon, one of the youngest players in the tournament. Sue Abela, Maltese National Champion, showed what the ladies can do, winning the squad with 1348 (216.6 average). Dennis Mercieca was second with 1287, and Gary Sykes third with 1268, including a 150 in the middle. Squad 2 winner, Glen Richardson, shot 1252, giving him a 2614 12 game total, good enough for third overall.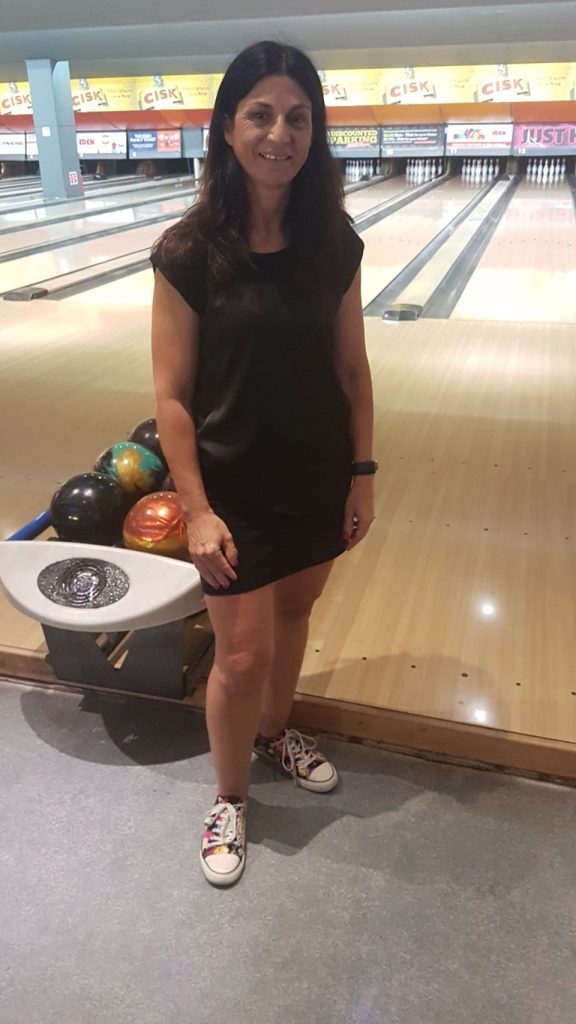 Day 2 – Squad 8
13 bowlers in the 9pm squad, including two National Champions – Mauro Anastasi of Malta and Andrius Gasparavicius of Lithuania. Neil Sullivan of Malta started strongly with a 240, but it was Gary Sykes of England who took the lead after three games with 700, including a 165 to open. Gary's contact lense fell out shortly after this and his scores went up. Going into the last game, just 8 pins divided Gary (1099), Mark Jacobs (1093) and Mauro (1091), putting the heat on for the final game to see who would emerge squad winner. Both Gary and Mark started with turkeys before leaving a 10pin, but amongst the cheers and high fives from the lanes, it was Mark who emerged squad winner for the second time of the day with 1341 (223.5). Mauro took second with 1313 (218.8) and Gary third with 1298 (216.3). Mark now leads with 2789.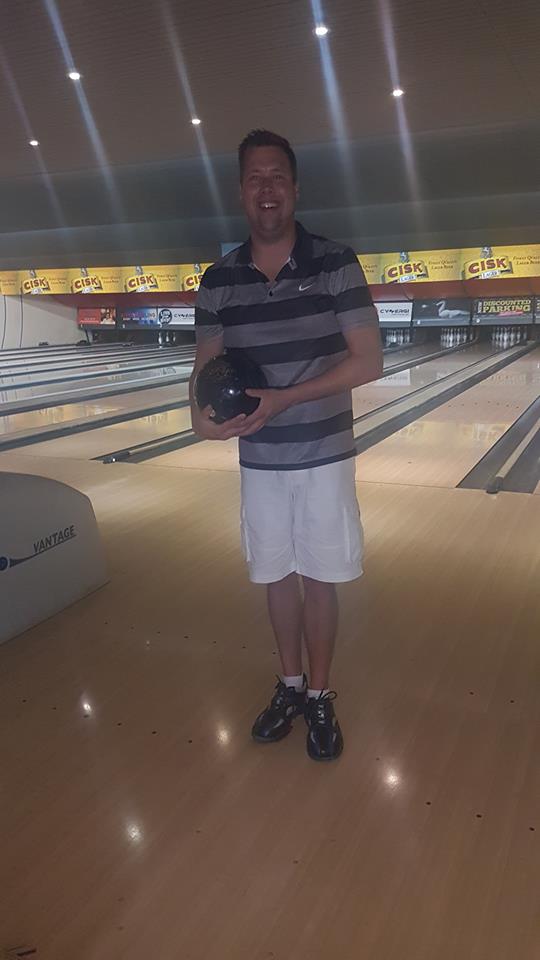 Day 3 – Squad 9
A high scoring morning again in the 9am squad. After a 179 to open, Jon Naylor shot 277, 267 to open with 723 and lead after three games, with Rob Thurlby not far behind on 699. The big scores came during game 4, and on the live streaming pair of 9&10, lanes which have been high scoring all week, we saw games of 237 from Jon, 264 from Denmark's Sascha Wedel, 279 from Neil Highgate and 268 from Belgium's Hermann Vercammen. Elsewhere, Rob Thurlby shot a 268 an England's Chelsie Williams a 245.
At the end of the block, we saw some great sets. A 1402 from Jon was enough for third in the squad, moving him to third overall with a total of 2768. Rob Thurlby shot a 1413, moving him to fourth, but it was Chelsie who finished strongly with a 270 who took the Casino Malta bonus with 1416. We caught up with Chelsie and her dad after, and she explained that her original goal had simply been to finish in the top fifty. After 9 squads, she sits 6th overall.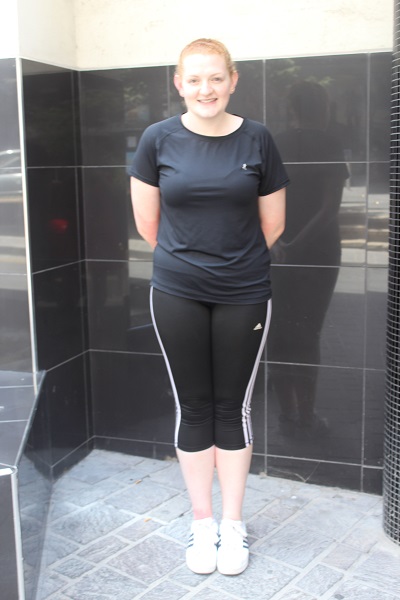 Day 3 – Squad 10
24 bowlers were booked into Squad 10 and the scoring pace started out a little slower than the morning. Adam Michaels led after 3 with a 650, but games of 266, 258, 260 from Abed Mahamid of Israel saw him take the Casino Malta bonus with a total of 1376 (229.3 average). Amanda Larkin of Ireland was second with 1314 and Cliff Dew third with 1300.
We are yet to see a 300 yet this tournament and Cliff made a challenge for this with the front 11. However it wasn't to be as the the 7 pin stood. You can watch the replay
here
.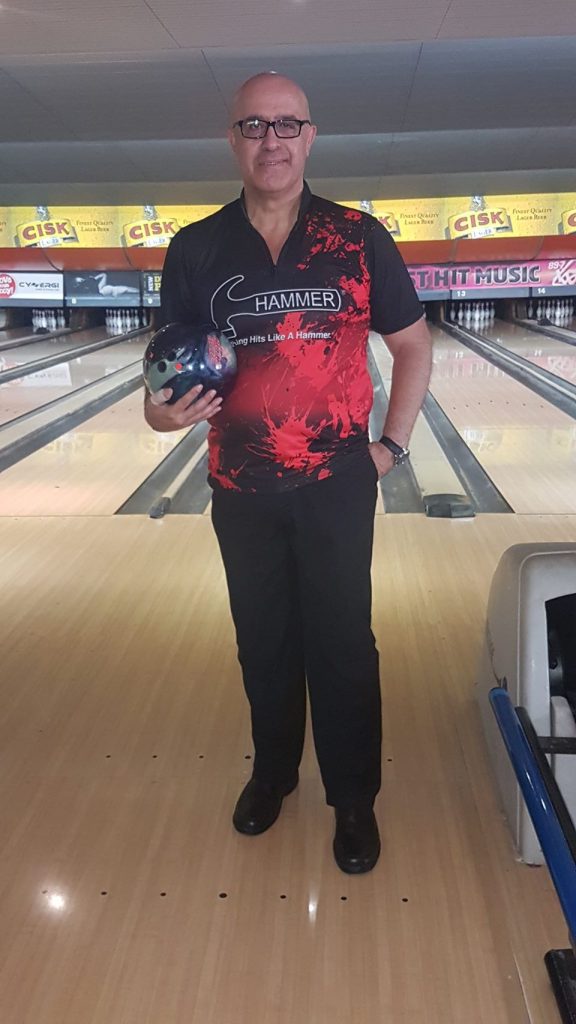 Day 3 – Squad 11
The 5pm squad saw 20 bowlers take to the lanes. Wesley Van Boxel of Belgium started strongly with a 758 and never looked back. He was the squad winner with 1415 (235.8 average), taking the Casino Malta bonus. Bart Van Kerckhoven was second with 1367 and Malta's Cynthia Duca 1359. Rankin Luke Camilleri shot a 274 in game four and will be hopeful of qualifying through the turbo entry. Elsewhere, there was drama for Gary Sykes as he looked to improve his standing and after hitting 918 for four, was looking likely to jump a few spots. However a nasty fall on the approach led to him finishing with 168 and 179, finishing on the same total as earlier on. He will be looking to improve on this in Squad 14.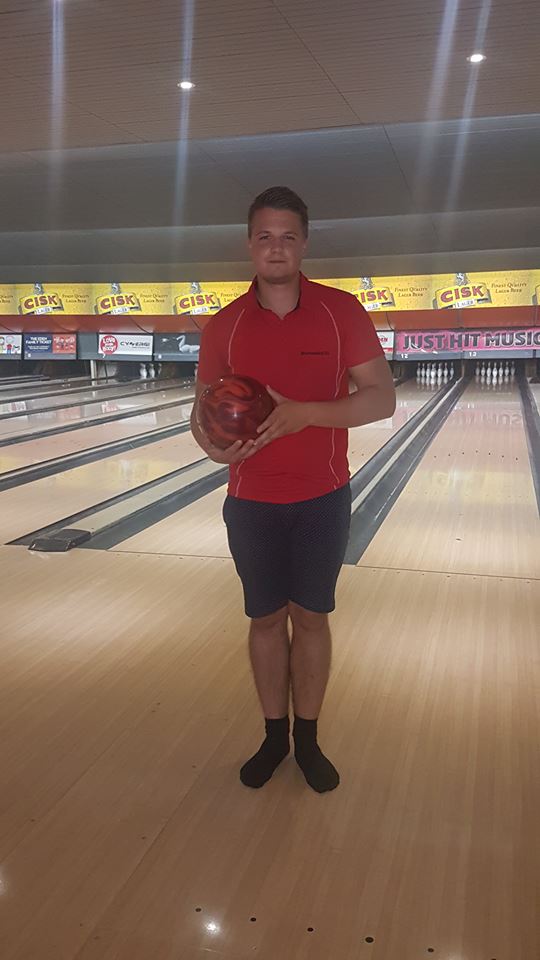 Day 3 – Squad 12
The final squad of the day kicked off at 9pm with 19 bowlers taking to the lanes. Unfortunately, James Wigmore withdrew early on in the squad. Some big personalities were on the lanes and the volume was raised as Barry Foley, Mauro Anastasi and Mark Muscat bowled throughout the evening. It was Mark who emerged as the winner with this squad, shooting 1374 (229 average). Philip Gruppetta, playing the whole squad with a polyester ball was "plastic fantastic" with a 1343. Glen Richardson rounded out the top 3 with 1321, improving his overall total.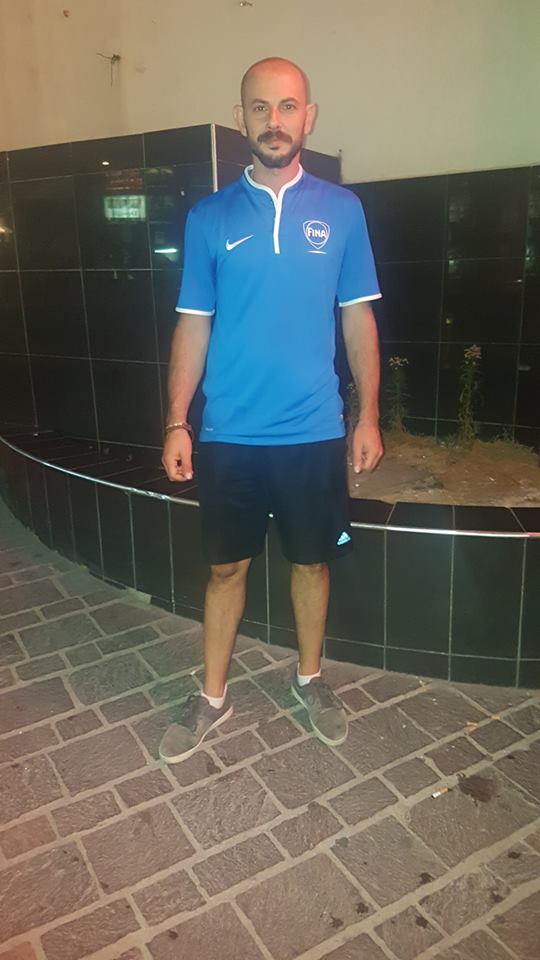 Day 3 – Squad 13
9am has consistently shaped up to be a high scoring squad and this morning was no exception. We also saw some excitement from Switzerland's Mark Jorg who attempted to bowl the first 300 of the tournament. Unfortunately, he left a 7 pin and had to settle for 299 to equal Cliff Dew. He was consoled by the Casino Malta bonus as he totalled 1415 (235.8 average) to take the squad win. Barry Foley hit 1393 for second and in a battle of the voices, Malta's Mark Spiteri was third with 1390.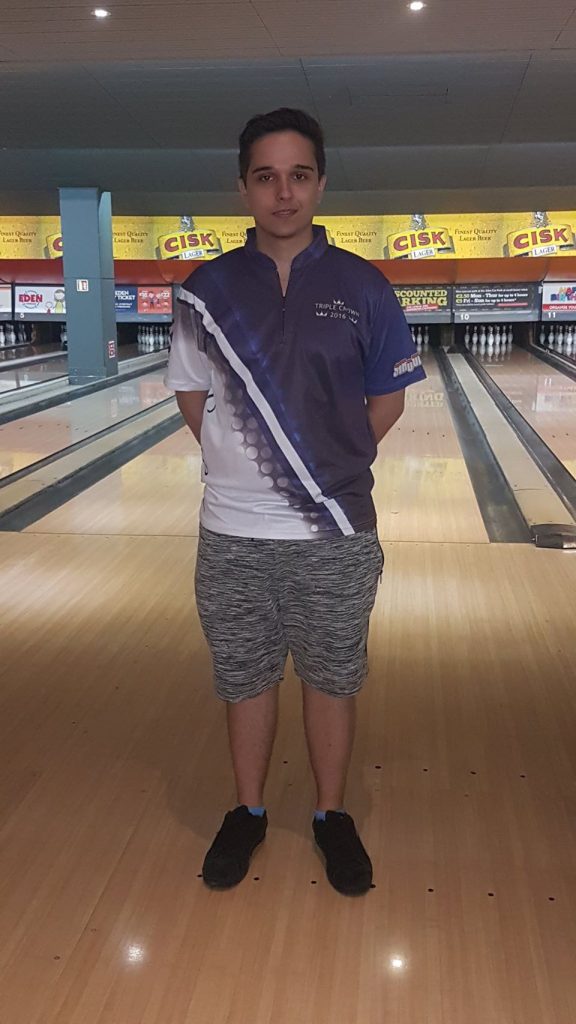 Day 3 – Squad 14
Local heroine Sue Abela was back on the lanes this squad, looking to add to her overall total. The 1998 and 2002 looked focused on the job in hand, opening up with a 268 game and never looking back. We had a chat with 9 year old Maltese youth player, Kayden during the squad, and he told us that she would win the tournament because she is the best player on the island. Sue continued her fine form to roll a 1444, taking her second squad win and overall lead, knocking Mark Jacobs down to second place. Adam Michaels and Liam Fitzpatrick also rolled well this squad and we will update once the full scores are available.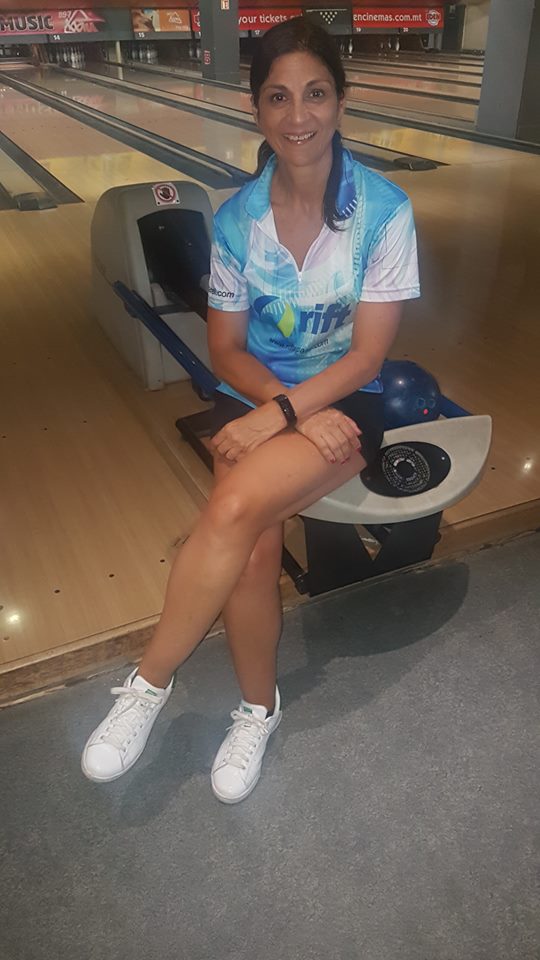 Day 3 – Squad 15
The final qualifying squad commenced at 4pm local time, with bowlers trying to improve their standings to make the top 28. Gary Sykes and defending champion, Aidas Daniunas of Lithuania both played well, but it was England's Vicki  Harman who emerged as winner with 1417. The cut for the top 28 came at Mauro Anastasi with 2576. Vicki wasn't sure whether to play the squad, but it turned out to be the right decision as she bowled herself into the top 6, earning a bye through to round 3.