BTBA Adult Tour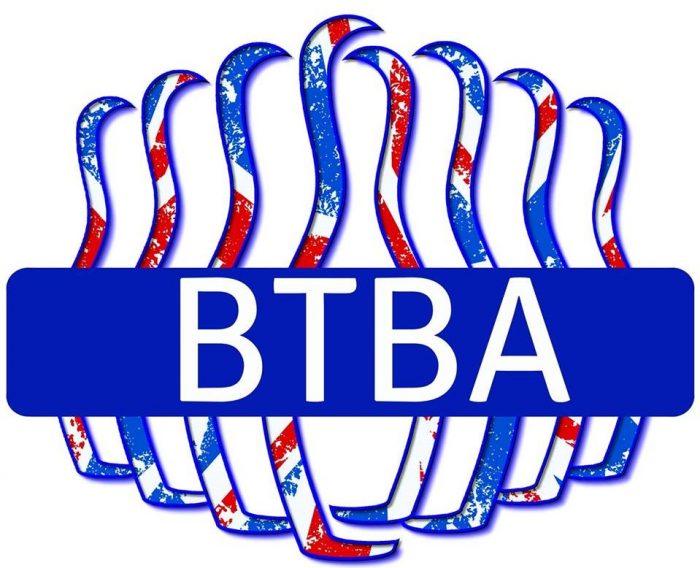 Rob Thurlby continues to lead the men and Samantha Hannan the 2017 champion moves to the top of the ladies rankings.
Just two tournaments left on the calendar
October 14th the Northants Open at Wellingborough
And 17th and 18th November the Generation Doubles at Stroud
All bowlers must complete a minimum of 6 events to be eligible for an end of season cash price. There's £3450 in the men's pot and £1090 in the ladies pot.
Men
| | | | | | | | | | | | | | | | |
| --- | --- | --- | --- | --- | --- | --- | --- | --- | --- | --- | --- | --- | --- | --- | --- |
| Pos.  | Name | Total Pinfall | Total Games | Total Ave | Notts Pts | Nationals Pts  | Lancs Pts | Airport Pts | Shipley Pts | Worthing Pts | Dunstable Pts | Shrops Pts | Total Pts | No Events  | Best 6 |
| 1 | Rob Thurlby | 12865 | 58 | 222 | 120 | 180 | 80 | 90 | 65 | 85 | 130 | 0 | 750 | 7 | 685 |
| 2 | Leon Devlin | 10475 | 48 | 218 | 85 | 90 | 0 | 32 | 110 | 110 | 78 | 120 | 625 | 7 | 593 |
| 3 | Peter Stevenson | 10762 | 50 | 215 | 0 | 140 | 110 | 54 | 0 | 64 | 120 | 90 | 578 | 6 | 578 |
| 4 | Gavin Greaves | 13806 | 64 | 216 | 80 | 39 | 100 | 0 | 95 | 63 | 140 | 95 | 612 | 7 | 573 |
| 5 | Thomas Walster-Prince | 10645 | 49 | 217 | 60 | 0 | 0 | 57 | 75 | 95 | 180 | 100 | 567 | 6 | 567 |
| 6 | Lee Cocker | 11384 | 52 | 219 | 65 | 83 | 120 | 75 | 0 | 56 | 87 | 0 | 486 | 6 | 486 |
| 7 | Liam Fitzpatrick | 9109 | 43 | 212 | 0 | 85 | 56 | 58 | 58 | 0 | 160 | 62 | 479 | 6 | 479 |
| 8 | Daniel Bonfield | 11653 | 55 | 212 | 58 | 0 | 61 | 48 | 0 | 80 | 90 | 80 | 417 | 6 | 417 |
| 9 | James Denvil | 9091 | 46 | 198 | 0 | 0 | 47 | 35 | 62 | 120 | 72 | 53 | 389 | 7 | 389 |
| 10 | Craig Ellis | 11140 | 54 | 206 | 61 | 0 | 85 | 20 | 55 | 0 | 82 | 65 | 368 | 6 | 368 |
| 11 | Kieron Patel | 12714 | 64 | 199 | 39 | 66 | 63 | 19 | 0 | 46 | 86 | 64 | 383 | 7 | 364 |
| 12 | Billy Warnes | 9504 | 48 | 198 | 59 | 69 | 54 | 61 | 53 | 42 | 41 | 0 | 379 | 7 | 338 |
| 13 | Daniel Davies | 7219 | 35 | 206 | 56 | 87 | 0 | 85 | 54 | 0 | 53 | 0 | 335 | 5 | 335 |
| 14 | Chris West | 9543 | 48 | 199 | 75 | 10 | 64 | 11 | 52 | 55 | 0 | 70 | 337 | 7 | 327 |
| 15 | Darren Knightsbridge | 10104 | 54 | 187 | 37 | 0 | 42 | 12 | 70 | 45 | 57 | 55 | 318 | 8 | 306 |
| 16 | Phil Manning | 7133 | 35 | 204 | 45 | 60 | 58 | 55 | 80 | 0 | 0 | 0 | 298 | 5 | 298 |
| 17 | Jason Agate | 5194 | 25 | 208 | 0 | 0 | 0 | 120 | 57 | 48 | 67 | 0 | 292 | 4 | 292 |
| 18 | Martin Townshend | 8239 | 42 | 196 | 62 | 0 | 57 | 64 | 0 | 47 | 55 | 0 | 285 | 6 | 285 |
| 19 | Matthew Clayton | 5017 | 22 | 228 | 0 | 0 | 0 | 63 | 120 | 0 | 100 | 0 | 283 | 3 | 283 |
| 20 | Dylan Maciuk | 9142 | 47 | 195 | 63 | 0 | 52 | 28 | 49 | 0 | 76 | 0 | 268 | 6 | 268 |
| 21 | Steve Kay | 4427 | 21 | 211 | 0 | 64 | 95 | 0 | 100 | 0 | 0 | 0 | 259 | 3 | 259 |
| 22 | Rhys Bean | 5734 | 30 | 191 | 0 | 0 | 50 | 47 | 63 | 0 | 49 | 49 | 258 | 5 | 258 |
| 23 | Matthew Proctor | 4382 | 21 | 209 | 0 | 130 | 0 | 59 | 0 | 0 | 0 | 63 | 252 | 3 | 252 |
| 24 | Matt Fruen | 7133 | 36 | 198 | 48 | 0 | 0 | 63 | 0 | 60 | 0 | 75 | 246 | 5 | 246 |
| 25 | David Whiffen | 5373 | 27 | 199 | 0 | 58 | 0 | 46 | 0 | 0 | 74 | 60 | 238 | 4 | 238 |
| 26 | Darren Michael | 9323 | 47 | 198 | 50 | 14 | 59 | 41 | 0 | 0 | 66 | 0 | 230 | 5 | 230 |
| 27 | Richard Balaam | 7750 | 39 | 199 | 29 | 62 | 0 | 0 | 50 | 0 | 88 | 0 | 229 | 4 | 229 |
| 28 | Mark Coles | 6729 | 34 | 198 | 0 | 0 | 0 | 44 | 59 | 61 | 65 | 0 | 229 | 5 | 229 |
| 29 | Cliff Dew | 3416 | 16 | 214 | 0 | 150 | 0 | 0 | 0 | 75 | 0 | 0 | 225 | 2 | 225 |
| 30 | Gary Christopher | 8062 | 41 | 197 | 53 | 0 | 65 | 38 | 0 | 0 | 64 | 0 | 220 | 5 | 220 |
| 31 | Craig Barrett | 10491 | 54 | 194 | 22 | 0 | 49 | 37 | 0 | 41 | 59 | 0 | 208 | 6 | 208 |
| 32 | Ryan Mitchener | 6992 | 36 | 194 | 30 | 0 | 0 | 24 | 61 | 90 | 0 | 0 | 205 | 5 | 205 |
| 33 | Gareth Greaves | 6862 | 35 | 196 | 100 | 54 | 0 | 0 | 0 | 0 | 0 | 48 | 202 | 3 | 202 |
| 34 | Jamie Alder | 2455 | 10 | 246 | 0 | 0 | 0 | 0 | 0 | 0 | 200 | 0 | 200 | 1 | 200 |
| 35 | Paul Moor | 1952 | 9 | 217 | 0 | 200 | 0 | 0 | 0 | 0 | 0 | 0 | 200 | 1 | 200 |
| 36 | Joe Crook | 5633 | 29 | 194 | 44 | 0 | 44 | 110 | 0 | 0 | 0 | 0 | 198 | 4 | 198 |
| 37 | Craig Parker | 3689 | 18 | 205 | 0 | 0 | 0 | 65 | 0 | 0 | 69 | 61 | 195 | 3 | 195 |
| 38 | James Goswell | 6944 | 40 | 174 | 0 | 0 | 70 | 0 | 35 | 39 | 0 | 50 | 194 | 6 | 194 |
| 39 | Daniel Lewis | 3634 | 18 | 202 | 0 | 0 | 0 | 52 | 0 | 0 | 73 | 58 | 183 | 3 | 183 |
| 40 | James Tidd | 6290 | 29 | 217 | 110 | 67 | 0 | 0 | 0 | 0 | 0 | 0 | 177 | 2 | 177 |
| 41 | Sam Rose | 6106 | 28 | 218 | 0 | 0 | 0 | 0 | 64 | 0 | 110 | 0 | 174 | 2 | 174 |
| 42 | Jonathan Whittaker | 8023 | 41 | 196 | 43 | 20 | 75 | 29 | 0 | 0 | 0 | 0 | 167 | 4 | 167 |
| 43 | Callum Westwood | 4681 | 23 | 204 | 52 | 65 | 0 | 49 | 0 | 0 | 0 | 0 | 166 | 3 | 166 |
| 44 | Jack Sanders | 2614 | 12 | 218 | 0 | 0 | 0 | 95 | 0 | 0 | 70 | 0 | 165 | 2 | 165 |
| 45 | Carl Buckley | 7400 | 42 | 176 | 27 | 0 | 0 | 0 | 42 | 49 | 43 | 0 | 161 | 6 | 161 |
| 46 | Harry Meyers | 6073 | 32 | 190 | 18 | 0 | 62 | 23 | 0 | 0 | 0 | 57 | 160 | 4 | 160 |
| 47 | Adam Michaels | 1923 | 9 | 214 | 0 | 160 | 0 | 0 | 0 | 0 | 0 | 0 | 160 | 1 | 160 |
| 48 | Paul Cunningham | 3096 | 15 | 206 | 0 | 79 | 0 | 0 | 0 | 0 | 79 | 0 | 158 | 2 | 158 |
| 49 | Sukky Gill | 4091 | 21 | 195 | 38 | 0 | 0 | 0 | 44 | 70 | 0 | 0 | 152 | 3 | 152 |
| 50 | James Conolly | 3141 | 15 | 209 | 0 | 42 | 0 | 110 | 0 | 0 | 0 | 0 | 152 | 2 | 152 |
| 51 | Austin Taylor | 2359 | 10 | 236 | 0 | 0 | 0 | 0 | 0 | 0 | 150 | 0 | 150 | 1 | 150 |
| 52 | Ben Bizley | 6990 | 36 | 194 | 28 | 0 | 0 | 56 | 0 | 62 | 0 | 0 | 146 | 4 | 146 |
| 53 | Glen Richardson | 5036 | 25 | 201 | 0 | 0 | 0 | 16 | 0 | 52 | 75 | 0 | 143 | 3 | 143 |
| 54 | Kirk Taylor | 4926 | 27 | 182 | 0 | 0 | 0 | 30 | 0 | 0 | 62 | 51 | 143 | 4 | 143 |
| 55 | Chris Oates | 4147 | 19 | 218 | 0 | 0 | 0 | 0 | 0 | 65 | 78 | 0 | 143 | 2 | 143 |
| 56 | Damian Gray | 3310 | 16 | 207 | 0 | 41 | 0 | 0 | 0 | 100 | 0 | 0 | 141 | 2 | 141 |
| 57 | Glen Relph | 3879 | 19 | 204 | 0 | 56 | 0 | 0 | 0 | 0 | 83 | 0 | 139 | 2 | 139 |
| 58 | Robert Bruce | 3137 | 15 | 209 | 0 | 57 | 0 | 80 | 0 | 0 | 0 | 0 | 137 | 2 | 137 |
| 59 | Jon Naylor | 2335 | 12 | 195 | 0 | 0 | 0 | 0 | 0 | 0 | 81 | 54 | 135 | 2 | 135 |
| 60 | Tom Collins | 3073 | 15 | 205 | 0 | 44 | 90 | 0 | 0 | 0 | 0 | 0 | 134 | 2 | 134 |
| 61 | Robert Abbott | 5589 | 29 | 193 | 70 | 0 | 0 | 0 | 0 | 0 | 61 | 0 | 131 | 3 | 131 |
| 62 | James Wheeler | 3042 | 16 | 190 | 0 | 0 | 0 | 0 | 0 | 0 | 85 | 42 | 127 | 2 | 127 |
| 63 | Lee Wills | 2533 | 12 | 211 | 0 | 0 | 0 | 53 | 0 | 0 | 71 | 0 | 124 | 2 | 124 |
| 64 | Michael Boddy | 2121 | 12 | 177 | 0 | 0 | 0 | 0 | 0 | 0 | 39 | 85 | 124 | 2 | 124 |
| 65 | Jake Plewis | 3108 | 16 | 194 | 0 | 88 | 0 | 0 | 0 | 35 | 0 | 0 | 123 | 2 | 123 |
| 66 | Brandon Roberts | 1903 | 9 | 211 | 0 | 120 | 0 | 0 | 0 | 0 | 0 | 0 | 120 | 1 | 120 |
| 67 | Adrian Devey | 4058 | 21 | 193 | 0 | 34 | 0 | 0 | 85 | 0 | 0 | 0 | 119 | 2 | 119 |
| 68 | Daniel Wenner | 2839 | 15 | 189 | 0 | 71 | 0 | 0 | 0 | 0 | 44 | 0 | 115 | 2 | 115 |
| 69 | Hadley Morgan | 3425 | 15 | 228 | 0 | 110 | 0 | 0 | 0 | 0 | 0 | 0 | 110 | 1 | 110 |
| 70 | David Dugmore | 1309 | 6 | 218 | 0 | 0 | 0 | 0 | 0 | 0 | 0 | 110 | 110 | 1 | 110 |
| 71 | Kim Johnson | 4736 | 23 | 206 | 64 | 45 | 0 | 0 | 0 | 0 | 0 | 0 | 109 | 2 | 109 |
| 72 | Jonathan Langridge | 3400 | 17 | 200 | 57 | 50 | 0 | 0 | 0 | 0 | 0 | 0 | 107 | 2 | 107 |
| 73 | James Fitzpatrick | 3947 | 21 | 188 | 0 | 0 | 51 | 0 | 0 | 0 | 54 | 0 | 105 | 3 | 105 |
| 74 | Shane Couzens | 2082 | 12 | 174 | 0 | 0 | 0 | 0 | 0 | 0 | 58 | 45 | 103 | 2 | 103 |
| 75 | Ben Hayes | 1880 | 9 | 209 | 0 | 100 | 0 | 0 | 0 | 0 | 0 | 0 | 100 | 1 | 100 |
| 76 | Jon Herbert | 3167 | 16 | 198 | 0 | 40 | 0 | 0 | 0 | 59 | 0 | 0 | 99 | 2 | 99 |
| 77 | Neil Highgate | 3764 | 20 | 188 | 33 | 0 | 0 | 18 | 47 | 0 | 0 | 0 | 98 | 3 | 98 |
| 78 | Glen Bailey | 2992 | 14 | 214 | 95 | 0 | 0 | 0 | 0 | 0 | 0 | 0 | 95 | 1 | 95 |
| 79 | Selwyn Morgan | 5181 | 28 | 185 | 0 | 13 | 0 | 0 | 0 | 36 | 45 | 0 | 94 | 3 | 94 |
| 80 | Sean Hussey | 3122 | 16 | 195 | 0 | 36 | 0 | 0 | 0 | 57 | 0 | 0 | 93 | 2 | 93 |
| 81 | Keith Hooker | 2939 | 15 | 196 | 35 | 0 | 0 | 0 | 0 | 58 | 0 | 0 | 93 | 2 | 93 |
| 82 | Carl Taylor | 3816 | 21 | 182 | 0 | 0 | 53 | 0 | 38 | 0 | 0 | 0 | 91 | 3 | 91 |
| 83 | Wayne Finch | 2896 | 15 | 193 | 46 | 0 | 0 | 0 | 0 | 44 | 0 | 0 | 90 | 2 | 90 |
| 84 | Alex Hamilton | 1283 | 6 | 214 | 0 | 0 | 0 | 0 | 90 | 0 | 0 | 0 | 90 | 1 | 90 |
| 85 | Daniel Balsom | 2258 | 10 | 226 | 0 | 0 | 0 | 0 | 0 | 0 | 89 | 0 | 89 | 1 | 89 |
| 86 | Mark Winter | 1865 | 9 | 207 | 0 | 89 | 0 | 0 | 0 | 0 | 0 | 0 | 89 | 1 | 89 |
| 87 | Lee Waterman | 3812 | 19 | 201 | 0 | 2 | 0 | 0 | 0 | 0 | 84 | 0 | 86 | 2 | 86 |
| 88 | Adam Cairns | 1856 | 9 | 206 | 0 | 86 | 0 | 0 | 0 | 0 | 0 | 0 | 86 | 1 | 86 |
| 89 | Jay Goodwin | 2649 | 14 | 189 | 34 | 0 | 0 | 0 | 0 | 0 | 51 | 0 | 85 | 2 | 85 |
| 90 | Phil Punter | 3195 | 15 | 213 | 0 | 84 | 0 | 0 | 0 | 0 | 0 | 0 | 84 | 1 | 84 |
| 91 | Alan Keddie | 3117 | 15 | 208 | 0 | 82 | 0 | 0 | 0 | 0 | 0 | 0 | 82 | 1 | 82 |
| 92 | Danny Lalley | 3053 | 18 | 170 | 0 | 0 | 0 | 1 | 40 | 0 | 40 | 0 | 81 | 3 | 81 |
| 93 | Alex McCarthy | 1827 | 9 | 203 | 0 | 81 | 0 | 0 | 0 | 0 | 0 | 0 | 81 | 1 | 81 |
| 94 | Andrew Tapping | 1826 | 9 | 203 | 0 | 80 | 0 | 0 | 0 | 0 | 0 | 0 | 80 | 1 | 80 |
| 95 | David Cooper | 1275 | 6 | 213 | 0 | 0 | 0 | 0 | 0 | 0 | 80 | 0 | 80 | 1 | 80 |
| 96 | Danny Frazer | 1824 | 9 | 203 | 0 | 78 | 0 | 0 | 0 | 0 | 0 | 0 | 78 | 1 | 78 |
| 97 | Scott Spalding | 1812 | 9 | 201 | 0 | 77 | 0 | 0 | 0 | 0 | 0 | 0 | 77 | 1 | 77 |
| 98 | Alex Pates | 1811 | 9 | 201 | 0 | 76 | 0 | 0 | 0 | 0 | 0 | 0 | 76 | 1 | 76 |
| 99 | Kevin Brockman | 2317 | 12 | 193 | 0 | 0 | 0 | 23 | 0 | 0 | 52 | 0 | 75 | 2 | 75 |
| 100 | Adam Purnell | 1809 | 9 | 201 | 0 | 75 | 0 | 0 | 0 | 0 | 0 | 0 | 75 | 1 | 75 |
| 101 | Simon Bartram | 3130 | 15 | 209 | 0 | 74 | 0 | 0 | 0 | 0 | 0 | 0 | 74 | 1 | 74 |
| 102 | Kevin Whiting | 1801 | 9 | 200 | 0 | 73 | 0 | 0 | 0 | 0 | 0 | 0 | 73 | 1 | 73 |
| 103 | Jake Edwards | 1800 | 9 | 200 | 0 | 72 | 0 | 0 | 0 | 0 | 0 | 0 | 72 | 1 | 72 |
| 104 | Peter rogers | 5006 | 27 | 185 | 0 | 25 | 0 | 0 | 0 | 0 | 46 | 0 | 71 | 2 | 71 |
| 105 | Sam True | 1795 | 9 | 199 | 0 | 70 | 0 | 0 | 0 | 0 | 0 | 0 | 70 | 1 | 70 |
| 106 | Matt Ayles | 1369 | 6 | 228 | 0 | 0 | 0 | 70 | 0 | 0 | 0 | 0 | 70 | 1 | 70 |
| 107 | Mark Secker | 1792 | 9 | 199 | 0 | 68 | 0 | 0 | 0 | 0 | 0 | 0 | 68 | 1 | 68 |
| 108 | Ray Lay | 1218 | 6 | 203 | 0 | 0 | 0 | 0 | 0 | 0 | 68 | 0 | 68 | 1 | 68 |
| 109 | Darren Ellis | 4911 | 26 | 189 | 41 | 0 | 0 | 23 | 0 | 0 | 0 | 0 | 64 | 2 | 64 |
| 110 | Lee Burrows | 3280 | 17 | 193 | 49 | 15 | 0 | 0 | 0 | 0 | 0 | 0 | 64 | 2 | 64 |
| 111 | Darren Hall | 3740 | 21 | 178 | 25 | 0 | 0 | 7 | 0 | 31 | 0 | 0 | 63 | 3 | 63 |
| 112 | Richard Annable | 2477 | 14 | 177 | 23 | 0 | 40 | 0 | 0 | 0 | 0 | 0 | 63 | 2 | 63 |
| 113 | Steve Williams | 1777 | 9 | 197 | 0 | 63 | 0 | 0 | 0 | 0 | 0 | 0 | 63 | 1 | 63 |
| 114 | Ki Leighfield | 1182 | 6 | 197 | 0 | 0 | 0 | 0 | 0 | 0 | 63 | 0 | 63 | 1 | 63 |
| 115 | Gary Baker | 4390 | 23 | 191 | 32 | 30 | 0 | 0 | 0 | 0 | 0 | 0 | 62 | 2 | 62 |
| 116 | Chris Matthews | 1774 | 9 | 197 | 0 | 61 | 0 | 0 | 0 | 0 | 0 | 0 | 61 | 1 | 61 |
| 117 | Trevor Green | 1245 | 6 | 208 | 0 | 0 | 61 | 0 | 0 | 0 | 0 | 0 | 61 | 1 | 61 |
| 118 | George Patel | 1338 | 6 | 223 | 0 | 0 | 0 | 60 | 0 | 0 | 0 | 0 | 60 | 1 | 60 |
| 119 | Greg Marcus | 1220 | 6 | 203 | 0 | 0 | 0 | 0 | 60 | 0 | 0 | 0 | 60 | 1 | 60 |
| 120 | Paul Mitchell | 1167 | 6 | 195 | 0 | 0 | 0 | 0 | 0 | 0 | 60 | 0 | 60 | 1 | 60 |
| 121 | Dave Johnson | 1770 | 9 | 197 | 0 | 59 | 0 | 0 | 0 | 0 | 0 | 0 | 59 | 1 | 59 |
| 122 | Richard Martin | 1097 | 6 | 183 | 0 | 0 | 0 | 0 | 0 | 0 | 0 | 59 | 59 | 1 | 59 |
| 123 | Andy Hall | 1199 | 6 | 200 | 0 | 0 | 0 | 0 | 56 | 0 | 0 | 0 | 56 | 1 | 56 |
| 124 | Ian Hollands | 1160 | 6 | 193 | 0 | 0 | 0 | 0 | 0 | 0 | 56 | 0 | 56 | 1 | 56 |
| 125 | Steve Wilson | 1078 | 6 | 180 | 0 | 0 | 0 | 0 | 0 | 0 | 0 | 56 | 56 | 1 | 56 |
| 126 | Matthew Kokolski | 3181 | 17 | 187 | 55 | 0 | 0 | 0 | 0 | 0 | 0 | 0 | 55 | 2 | 55 |
| 127 | Matt Hall | 1758 | 9 | 195 | 0 | 55 | 0 | 0 | 0 | 0 | 0 | 0 | 55 | 1 | 55 |
| 128 | John Fitzsimmons | 1209 | 6 | 202 | 0 | 0 | 55 | 0 | 0 | 0 | 0 | 0 | 55 | 1 | 55 |
| 129 | Tom Turner | 1647 | 8 | 206 | 54 | 0 | 0 | 0 | 0 | 0 | 0 | 0 | 54 | 1 | 54 |
| 130 | Trevor Nell | 1387 | 7 | 198 | 0 | 0 | 0 | 0 | 0 | 54 | 0 | 0 | 54 | 1 | 54 |
| 131 | Andy Jones | 1754 | 9 | 195 | 0 | 53 | 0 | 0 | 0 | 0 | 0 | 0 | 53 | 1 | 53 |
| 132 | Chris Kibble | 1385 | 7 | 198 | 0 | 0 | 0 | 0 | 0 | 53 | 0 | 0 | 53 | 1 | 53 |
| 133 | Eric Schultz | 1752 | 9 | 195 | 0 | 52 | 0 | 0 | 0 | 0 | 0 | 0 | 52 | 1 | 52 |
| 134 | Darren Milner | 1046 | 6 | 174 | 0 | 0 | 0 | 0 | 0 | 0 | 0 | 52 | 52 | 1 | 52 |
| 135 | Gavin Cox | 3176 | 17 | 187 | 51 | 0 | 0 | 0 | 0 | 0 | 0 | 0 | 51 | 2 | 51 |
| 136 | Ketan Suchak | 2850 | 15 | 190 | 0 | 0 | 0 | 51 | 0 | 0 | 0 | 0 | 51 | 2 | 51 |
| 137 | Martin Clements | 1747 | 9 | 194 | 0 | 51 | 0 | 0 | 0 | 0 | 0 | 0 | 51 | 1 | 51 |
| 138 | Martin Stackpoole | 1358 | 7 | 194 | 0 | 0 | 0 | 0 | 0 | 51 | 0 | 0 | 51 | 1 | 51 |
| 139 | Mark Gledhill | 1169 | 6 | 195 | 0 | 0 | 0 | 0 | 51 | 0 | 0 | 0 | 51 | 1 | 51 |
| 140 | Bob Ockleford | 1340 | 7 | 191 | 0 | 0 | 0 | 0 | 0 | 50 | 0 | 0 | 50 | 1 | 50 |
| 141 | Aiden Wright | 1284 | 6 | 214 | 0 | 0 | 0 | 50 | 0 | 0 | 0 | 0 | 50 | 1 | 50 |
| 142 | Russell Shear | 1112 | 6 | 185 | 0 | 0 | 0 | 0 | 0 | 0 | 50 | 0 | 50 | 1 | 50 |
| 143 | Richard Bell | 4938 | 30 | 165 | 19 | 0 | 0 | 0 | 0 | 30 | 0 | 0 | 49 | 4 | 49 |
| 144 | Adam Leefe | 2548 | 15 | 170 | 0 | 0 | 0 | 0 | 0 | 0 | 49 | 0 | 49 | 2 | 49 |
| 145 | Garry Baird | 1745 | 9 | 194 | 0 | 49 | 0 | 0 | 0 | 0 | 0 | 0 | 49 | 1 | 49 |
| 146 | Tom Langley | 3079 | 15 | 205 | 0 | 48 | 0 | 0 | 0 | 0 | 0 | 0 | 48 | 1 | 48 |
| 147 | Lewis Graham | 2647 | 15 | 176 | 0 | 0 | 0 | 0 | 48 | 0 | 0 | 0 | 48 | 2 | 48 |
| 148 | Jonathan Keating | 1154 | 6 | 192 | 0 | 0 | 48 | 0 | 0 | 0 | 0 | 0 | 48 | 1 | 48 |
| 149 | Kevin Haw | 3172 | 17 | 187 | 47 | 0 | 0 | 0 | 0 | 0 | 0 | 0 | 47 | 2 | 47 |
| 150 | Robert Crosbie | 1743 | 9 | 194 | 0 | 47 | 0 | 0 | 0 | 0 | 0 | 0 | 47 | 1 | 47 |
| 151 | Matt Chamberlain | 1083 | 6 | 181 | 0 | 0 | 0 | 0 | 0 | 0 | 47 | 0 | 47 | 1 | 47 |
| 152 | Jason Farrall | 931 | 6 | 155 | 0 | 0 | 0 | 0 | 0 | 0 | 0 | 47 | 47 | 1 | 47 |
| 153 | John Lawless | 2571 | 15 | 171 | 0 | 0 | 0 | 0 | 46 | 0 | 0 | 0 | 46 | 2 | 46 |
| 154 | Will Line | 1742 | 9 | 194 | 0 | 46 | 0 | 0 | 0 | 0 | 0 | 0 | 46 | 1 | 46 |
| 155 | Neville Robinson | 1144 | 6 | 191 | 0 | 0 | 46 | 0 | 0 | 0 | 0 | 0 | 46 | 1 | 46 |
| 156 | James Watson | 925 | 6 | 154 | 0 | 0 | 0 | 0 | 0 | 0 | 0 | 46 | 46 | 1 | 46 |
| 157 | Chris Collins | 2834 | 15 | 189 | 0 | 0 | 0 | 45 | 0 | 0 | 0 | 0 | 45 | 2 | 45 |
| 158 | Ian Mole | 2739 | 15 | 183 | 0 | 0 | 45 | 0 | 0 | 0 | 0 | 0 | 45 | 2 | 45 |
| 159 | Paul Wilkinson | 2541 | 15 | 169 | 0 | 0 | 0 | 0 | 45 | 0 | 0 | 0 | 45 | 2 | 45 |
| 160 | Phil Waddington | 877 | 6 | 146 | 0 | 0 | 0 | 0 | 0 | 0 | 0 | 44 | 44 | 1 | 44 |
| 161 | Graeme Craker | 4048 | 21 | 193 | 0 | 0 | 0 | 43 | 0 | 0 | 0 | 0 | 43 | 2 | 43 |
| 162 | Mo Singleton | 3867 | 21 | 184 | 0 | 0 | 43 | 0 | 0 | 0 | 0 | 0 | 43 | 2 | 43 |
| 163 | Alan Brown | 3741 | 22 | 170 | 0 | 0 | 0 | 16 | 0 | 27 | 0 | 0 | 43 | 3 | 43 |
| 164 | Daniel Blann | 2896 | 16 | 181 | 0 | 0 | 0 | 0 | 0 | 43 | 0 | 0 | 43 | 2 | 43 |
| 165 | Dan Lewis | 1733 | 9 | 193 | 0 | 43 | 0 | 0 | 0 | 0 | 0 | 0 | 43 | 1 | 43 |
| 166 | Jeff Taylor | 1044 | 6 | 174 | 0 | 0 | 0 | 0 | 43 | 0 | 0 | 0 | 43 | 1 | 43 |
| 167 | Rob Spinks-Chilman | 846 | 6 | 141 | 0 | 0 | 0 | 0 | 0 | 0 | 0 | 43 | 43 | 1 | 43 |
| 168 | Bob Strong | 4212 | 23 | 183 | 42 | 0 | 0 | 0 | 0 | 0 | 0 | 0 | 42 | 2 | 42 |
| 169 | Rishi Patel | 1250 | 6 | 208 | 0 | 0 | 0 | 42 | 0 | 0 | 0 | 0 | 42 | 1 | 42 |
| 170 | Michael Margrave | 1019 | 6 | 170 | 0 | 0 | 0 | 0 | 0 | 0 | 42 | 0 | 42 | 1 | 42 |
| 171 | Callum Carter | 2655 | 15 | 177 | 0 | 0 | 0 | 0 | 41 | 0 | 0 | 0 | 41 | 2 | 41 |
| 172 | Nads Mohammed | 1094 | 6 | 182 | 0 | 0 | 41 | 0 | 0 | 0 | 0 | 0 | 41 | 1 | 41 |
| 173 | Adam Lewis | 3154 | 17 | 186 | 40 | 0 | 0 | 0 | 0 | 0 | 0 | 0 | 40 | 2 | 40 |
| 174 | Michael Rich | 2782 | 16 | 174 | 0 | 0 | 0 | 0 | 0 | 40 | 0 | 0 | 40 | 2 | 40 |
| 175 | Tom Chuter | 1248 | 6 | 208 | 0 | 0 | 0 | 40 | 0 | 0 | 0 | 0 | 40 | 1 | 40 |
| 176 | Paul Fox | 1247 | 6 | 208 | 0 | 0 | 0 | 39 | 0 | 0 | 0 | 0 | 39 | 1 | 39 |
| 177 | Paul Newton | 1019 | 6 | 170 | 0 | 0 | 39 | 0 | 0 | 0 | 0 | 0 | 39 | 1 | 39 |
| 178 | Adrian Mitchell | 1014 | 6 | 169 | 0 | 0 | 0 | 0 | 39 | 0 | 0 | 0 | 39 | 1 | 39 |
| 179 | Steve Giddens | 5158 | 28 | 184 | 0 | 0 | 0 | 0 | 0 | 38 | 0 | 0 | 38 | 2 | 38 |
| 180 | Matt Giles | 1719 | 9 | 191 | 0 | 38 | 0 | 0 | 0 | 0 | 0 | 0 | 38 | 1 | 38 |
| 181 | David Broomfield | 1011 | 6 | 169 | 0 | 0 | 38 | 0 | 0 | 0 | 0 | 0 | 38 | 1 | 38 |
| 182 | Rajinder Tumber | 804 | 6 | 134 | 0 | 0 | 0 | 0 | 0 | 0 | 38 | 0 | 38 | 1 | 38 |
| 183 | Mike Southwell | 4004 | 21 | 191 | 0 | 6 | 0 | 31 | 0 | 0 | 0 | 0 | 37 | 2 | 37 |
| 184 | Mark Patrick | 2900 | 15 | 193 | 0 | 37 | 0 | 0 | 0 | 0 | 0 | 0 | 37 | 1 | 37 |
| 185 | Xander Penney | 2767 | 16 | 173 | 0 | 0 | 0 | 0 | 0 | 37 | 0 | 0 | 37 | 2 | 37 |
| 186 | Paul Barber | 2483 | 15 | 166 | 0 | 0 | 0 | 0 | 37 | 0 | 0 | 0 | 37 | 2 | 37 |
| 187 | Peter Agate | 1961 | 12 | 163 | 0 | 0 | 0 | 0 | 36 | 0 | 0 | 0 | 36 | 2 | 36 |
| 188 | Jamie Smith | 1513 | 8 | 189 | 36 | 0 | 0 | 0 | 0 | 0 | 0 | 0 | 36 | 1 | 36 |
| 189 | David Passmore | 1230 | 6 | 205 | 0 | 0 | 0 | 36 | 0 | 0 | 0 | 0 | 36 | 1 | 36 |
| 190 | Mark Presley | 1707 | 9 | 190 | 0 | 35 | 0 | 0 | 0 | 0 | 0 | 0 | 35 | 1 | 35 |
| 191 | Nick Harman | 2963 | 15 | 198 | 0 | 0 | 0 | 34 | 0 | 0 | 0 | 0 | 34 | 2 | 34 |
| 192 | Mal Gardiner | 1238 | 7 | 177 | 0 | 0 | 0 | 0 | 0 | 34 | 0 | 0 | 34 | 1 | 34 |
| 193 | Geoff Brown | 3018 | 15 | 201 | 0 | 33 | 0 | 0 | 0 | 0 | 0 | 0 | 33 | 1 | 33 |
| 194 | Mark Roberts | 2435 | 12 | 203 | 0 | 0 | 0 | 33 | 0 | 0 | 0 | 0 | 33 | 1 | 33 |
| 195 | Dave rutherford | 1212 | 7 | 173 | 0 | 0 | 0 | 0 | 0 | 33 | 0 | 0 | 33 | 1 | 33 |
| 196 | Mark Icke | 2781 | 16 | 174 | 0 | 0 | 0 | 0 | 0 | 32 | 0 | 0 | 32 | 2 | 32 |
| 197 | Paul Carter | 1698 | 9 | 189 | 0 | 32 | 0 | 0 | 0 | 0 | 0 | 0 | 32 | 1 | 32 |
| 198 | Jim Allan | 1692 | 9 | 188 | 0 | 31 | 0 | 0 | 0 | 0 | 0 | 0 | 31 | 1 | 31 |
| 199 | Liam Kelk | 1491 | 8 | 186 | 31 | 0 | 0 | 0 | 0 | 0 | 0 | 0 | 31 | 1 | 31 |
| 200 | Paul Maddock | 1691 | 9 | 188 | 0 | 29 | 0 | 0 | 0 | 0 | 0 | 0 | 29 | 1 | 29 |
| 201 | Danny Graham | 1139 | 7 | 163 | 0 | 0 | 0 | 0 | 0 | 29 | 0 | 0 | 29 | 1 | 29 |
| 202 | Anthony Soar | 2340 | 16 | 146 | 0 | 0 | 0 | 0 | 0 | 28 | 0 | 0 | 28 | 2 | 28 |
| 203 | Richard Beck | 1687 | 9 | 187 | 0 | 28 | 0 | 0 | 0 | 0 | 0 | 0 | 28 | 1 | 28 |
| 204 | Mark Wills | 2763 | 15 | 184 | 0 | 23 | 0 | 4 | 0 | 0 | 0 | 0 | 27 | 2 | 27 |
| 205 | Matt Engall | 2142 | 12 | 179 | 0 | 0 | 0 | 27 | 0 | 0 | 0 | 0 | 27 | 2 | 27 |
| 206 | John Strettle | 1685 | 9 | 187 | 0 | 27 | 0 | 0 | 0 | 0 | 0 | 0 | 27 | 1 | 27 |
| 207 | Chris Maddock | 3058 | 17 | 180 | 26 | 0 | 0 | 0 | 0 | 0 | 0 | 0 | 26 | 2 | 26 |
| 208 | Stuart Leader | 1685 | 9 | 187 | 0 | 26 | 0 | 0 | 0 | 0 | 0 | 0 | 26 | 1 | 26 |
| 209 | Clint Miller | 1174 | 6 | 196 | 0 | 0 | 0 | 26 | 0 | 0 | 0 | 0 | 26 | 1 | 26 |
| 210 | James Ashton | 2265 | 12 | 189 | 0 | 0 | 0 | 25 | 0 | 0 | 0 | 0 | 25 | 2 | 25 |
| 211 | Graham Stewart | 1677 | 9 | 186 | 0 | 24 | 0 | 0 | 0 | 0 | 0 | 0 | 24 | 1 | 24 |
| 212 | Steve Parrott | 1431 | 8 | 179 | 24 | 0 | 0 | 0 | 0 | 0 | 0 | 0 | 24 | 1 | 24 |
| 213 | Ross Law | 1676 | 9 | 186 | 0 | 22 | 0 | 0 | 0 | 0 | 0 | 0 | 22 | 1 | 22 |
| 214 | Kevin Pilley | 2854 | 15 | 190 | 0 | 21 | 0 | 0 | 0 | 0 | 0 | 0 | 21 | 1 | 21 |
| 215 | Gerald Harris | 1402 | 8 | 175 | 21 | 0 | 0 | 0 | 0 | 0 | 0 | 0 | 21 | 1 | 21 |
| 216 | Charlie Baldwin | 1397 | 8 | 175 | 20 | 0 | 0 | 0 | 0 | 0 | 0 | 0 | 20 | 1 | 20 |
| 217 | Adam Woodyatt | 1670 | 9 | 186 | 0 | 19 | 0 | 0 | 0 | 0 | 0 | 0 | 19 | 1 | 19 |
| 218 | Sonny Rowland | 1670 | 9 | 186 | 0 | 18 | 0 | 0 | 0 | 0 | 0 | 0 | 18 | 1 | 18 |
| 219 | Steve Bose | 2845 | 15 | 190 | 0 | 17 | 0 | 0 | 0 | 0 | 0 | 0 | 17 | 1 | 17 |
| 220 | Paul Woodjetts | 1300 | 8 | 163 | 17 | 0 | 0 | 0 | 0 | 0 | 0 | 0 | 17 | 1 | 17 |
| 221 | Bob Lundy | 1151 | 6 | 192 | 0 | 0 | 0 | 17 | 0 | 0 | 0 | 0 | 17 | 1 | 17 |
| 222 | Ian Antill | 1667 | 9 | 185 | 0 | 16 | 0 | 0 | 0 | 0 | 0 | 0 | 16 | 1 | 16 |
| 223 | Robert Matthews | 2106 | 12 | 176 | 0 | 0 | 0 | 14 | 0 | 0 | 0 | 0 | 14 | 2 | 14 |
| 224 | Adam Philipson | 1141 | 6 | 190 | 0 | 0 | 0 | 13 | 0 | 0 | 0 | 0 | 13 | 1 | 13 |
| 225 | Chris Taaffe | 1653 | 9 | 184 | 0 | 12 | 0 | 0 | 0 | 0 | 0 | 0 | 12 | 1 | 12 |
| 226 | Mike Stephenson | 1649 | 9 | 183 | 0 | 11 | 0 | 0 | 0 | 0 | 0 | 0 | 11 | 1 | 11 |
| 227 | Ant Morgan | 1128 | 6 | 188 | 0 | 0 | 0 | 10 | 0 | 0 | 0 | 0 | 10 | 1 | 10 |
| 228 | Scott Cleaver | 1645 | 9 | 183 | 0 | 9 | 0 | 0 | 0 | 0 | 0 | 0 | 9 | 1 | 9 |
| 229 | Pete McDonald | 1121 | 6 | 187 | 0 | 0 | 0 | 9 | 0 | 0 | 0 | 0 | 9 | 1 | 9 |
| 230 | James White | 1644 | 9 | 183 | 0 | 8 | 0 | 0 | 0 | 0 | 0 | 0 | 8 | 1 | 8 |
| 231 | Ethan Davidson | 1118 | 6 | 186 | 0 | 0 | 0 | 8 | 0 | 0 | 0 | 0 | 8 | 1 | 8 |
| 232 | Kelvin Lowthian | 1643 | 9 | 183 | 0 | 7 | 0 | 0 | 0 | 0 | 0 | 0 | 7 | 1 | 7 |
| 233 | Nick Kowalski | 1095 | 6 | 183 | 0 | 0 | 0 | 6 | 0 | 0 | 0 | 0 | 6 | 1 | 6 |
| 234 | Brian Marks | 1640 | 9 | 182 | 0 | 5 | 0 | 0 | 0 | 0 | 0 | 0 | 5 | 1 | 5 |
| 235 | Martin Russell | 1091 | 6 | 182 | 0 | 0 | 0 | 5 | 0 | 0 | 0 | 0 | 5 | 1 | 5 |
| 236 | Chris Herbert | 1640 | 9 | 182 | 0 | 4 | 0 | 0 | 0 | 0 | 0 | 0 | 4 | 1 | 4 |
| 237 | Callum Simons | 1639 | 9 | 182 | 0 | 3 | 0 | 0 | 0 | 0 | 0 | 0 | 3 | 1 | 3 |
| 238 | James Winter | 1086 | 6 | 181 | 0 | 0 | 0 | 3 | 0 | 0 | 0 | 0 | 3 | 1 | 3 |
| 239 | Daniel O'Kelly | 1060 | 6 | 177 | 0 | 0 | 0 | 2 | 0 | 0 | 0 | 0 | 2 | 1 | 2 |
| 240 | Simon Wooden | 1636 | 9 | 182 | 0 | 1 | 0 | 0 | 0 | 0 | 0 | 0 | 1 | 1 | 1 |
| 241 | Chris Skudder | 2889 | 15 | 193 | 0 | 0 | 0 | 0 | 0 | 0 | 0 | 0 | 0 | 1 | 0 |
| 242 | Gordon Humphries | 2888 | 15 | 193 | 0 | 0 | 0 | 0 | 0 | 0 | 0 | 0 | 0 | 1 | 0 |
| 243 | Ash Horner | 2781 | 15 | 185 | 0 | 0 | 0 | 0 | 0 | 0 | 0 | 0 | 0 | 1 | 0 |
| 244 | Paul Morris | 2739 | 15 | 183 | 0 | 0 | 0 | 0 | 0 | 0 | 0 | 0 | 0 | 1 | 0 |
| 245 | Paul Crippen | 2733 | 15 | 182 | 0 | 0 | 0 | 0 | 0 | 0 | 0 | 0 | 0 | 1 | 0 |
| 246 | Richard Hood | 2726 | 15 | 182 | 0 | 0 | 0 | 0 | 0 | 0 | 0 | 0 | 0 | 1 | 0 |
| 247 | Ken Burton | 2723 | 15 | 182 | 0 | 0 | 0 | 0 | 0 | 0 | 0 | 0 | 0 | 1 | 0 |
| 248 | Mike Sykes | 2713 | 15 | 181 | 0 | 0 | 0 | 0 | 0 | 0 | 0 | 0 | 0 | 1 | 0 |
| 249 | Gordon Puxty | 2601 | 15 | 173 | 0 | 0 | 0 | 0 | 0 | 0 | 0 | 0 | 0 | 1 | 0 |
| 250 | Dan Birch | 2598 | 15 | 173 | 0 | 0 | 0 | 0 | 0 | 0 | 0 | 0 | 0 | 1 | 0 |
| 251 | Alan Wills | 2094 | 12 | 175 | 0 | 0 | 0 | 0 | 0 | 0 | 0 | 0 | 0 | 0 | 0 |
| 252 | Alex Castle | 1636 | 9 | 182 | 0 | 0 | 0 | 0 | 0 | 0 | 0 | 0 | 0 | 1 | 0 |
| 253 | Ian Brown | 1633 | 9 | 181 | 0 | 0 | 0 | 0 | 0 | 0 | 0 | 0 | 0 | 1 | 0 |
| 254 | Tony Harris | 1630 | 9 | 181 | 0 | 0 | 0 | 0 | 0 | 0 | 0 | 0 | 0 | 1 | 0 |
| 255 | Steve Bruce | 1627 | 9 | 181 | 0 | 0 | 0 | 0 | 0 | 0 | 0 | 0 | 0 | 1 | 0 |
| 256 | Terry Webb | 1624 | 9 | 180 | 0 | 0 | 0 | 0 | 0 | 0 | 0 | 0 | 0 | 1 | 0 |
| 257 | David Reed | 1622 | 9 | 180 | 0 | 0 | 0 | 0 | 0 | 0 | 0 | 0 | 0 | 1 | 0 |
| 258 | Kevin Hunter | 1621 | 9 | 180 | 0 | 0 | 0 | 0 | 0 | 0 | 0 | 0 | 0 | 1 | 0 |
| 259 | John Glasscoe | 1617 | 9 | 180 | 0 | 0 | 0 | 0 | 0 | 0 | 0 | 0 | 0 | 1 | 0 |
| 260 | Jamie Gore | 1617 | 9 | 180 | 0 | 0 | 0 | 0 | 0 | 0 | 0 | 0 | 0 | 1 | 0 |
| 261 | James Wigmore | 1617 | 9 | 180 | 0 | 0 | 0 | 0 | 0 | 0 | 0 | 0 | 0 | 1 | 0 |
| 262 | Antony Rogers | 1610 | 9 | 179 | 0 | 0 | 0 | 0 | 0 | 0 | 0 | 0 | 0 | 1 | 0 |
| 263 | Michael Dunn | 1609 | 9 | 179 | 0 | 0 | 0 | 0 | 0 | 0 | 0 | 0 | 0 | 1 | 0 |
| 264 | Neil Taylor | 1608 | 9 | 179 | 0 | 0 | 0 | 0 | 0 | 0 | 0 | 0 | 0 | 1 | 0 |
| 265 | Lee Shillingford | 1608 | 9 | 179 | 0 | 0 | 0 | 0 | 0 | 0 | 0 | 0 | 0 | 1 | 0 |
| 266 | David Birch | 1607 | 9 | 179 | 0 | 0 | 0 | 0 | 0 | 0 | 0 | 0 | 0 | 1 | 0 |
| 267 | Sam Lawford | 1605 | 9 | 178 | 0 | 0 | 0 | 0 | 0 | 0 | 0 | 0 | 0 | 1 | 0 |
| 268 | Graham Dalton | 1604 | 9 | 178 | 0 | 0 | 0 | 0 | 0 | 0 | 0 | 0 | 0 | 1 | 0 |
| 269 | David Greig | 1604 | 9 | 178 | 0 | 0 | 0 | 0 | 0 | 0 | 0 | 0 | 0 | 1 | 0 |
| 270 | Mark Cox | 1603 | 9 | 178 | 0 | 0 | 0 | 0 | 0 | 0 | 0 | 0 | 0 | 1 | 0 |
| 271 | Paul Roberts | 1602 | 9 | 178 | 0 | 0 | 0 | 0 | 0 | 0 | 0 | 0 | 0 | 1 | 0 |
| 272 | Chris Smith | 1602 | 9 | 178 | 0 | 0 | 0 | 0 | 0 | 0 | 0 | 0 | 0 | 1 | 0 |
| 273 | Peter Baldwin | 1600 | 9 | 178 | 0 | 0 | 0 | 0 | 0 | 0 | 0 | 0 | 0 | 1 | 0 |
| 274 | Michael Didur | 1599 | 9 | 178 | 0 | 0 | 0 | 0 | 0 | 0 | 0 | 0 | 0 | 1 | 0 |
| 275 | Gareth Roberts | 1599 | 9 | 178 | 0 | 0 | 0 | 0 | 0 | 0 | 0 | 0 | 0 | 1 | 0 |
| 276 | Jack Winter | 1598 | 9 | 178 | 0 | 0 | 0 | 0 | 0 | 0 | 0 | 0 | 0 | 1 | 0 |
| 277 | Larry Exell | 1590 | 9 | 177 | 0 | 0 | 0 | 0 | 0 | 0 | 0 | 0 | 0 | 1 | 0 |
| 278 | Fred Lee | 1587 | 9 | 176 | 0 | 0 | 0 | 0 | 0 | 0 | 0 | 0 | 0 | 1 | 0 |
| 279 | Malcolm Faulkner | 1584 | 9 | 176 | 0 | 0 | 0 | 0 | 0 | 0 | 0 | 0 | 0 | 1 | 0 |
| 280 | Adrian Warne | 1581 | 9 | 176 | 0 | 0 | 0 | 0 | 0 | 0 | 0 | 0 | 0 | 1 | 0 |
| 281 | Thomas Nicholls | 1577 | 9 | 175 | 0 | 0 | 0 | 0 | 0 | 0 | 0 | 0 | 0 | 1 | 0 |
| 282 | Paul Nelligan | 1576 | 9 | 175 | 0 | 0 | 0 | 0 | 0 | 0 | 0 | 0 | 0 | 1 | 0 |
| 283 | Jordan Hatzki | 1573 | 9 | 175 | 0 | 0 | 0 | 0 | 0 | 0 | 0 | 0 | 0 | 1 | 0 |
| 284 | Andy Yeomans | 1569 | 9 | 174 | 0 | 0 | 0 | 0 | 0 | 0 | 0 | 0 | 0 | 1 | 0 |
| 285 | Jason Gelder | 1568 | 9 | 174 | 0 | 0 | 0 | 0 | 0 | 0 | 0 | 0 | 0 | 1 | 0 |
| 286 | Ben Harvey | 1565 | 9 | 174 | 0 | 0 | 0 | 0 | 0 | 0 | 0 | 0 | 0 | 1 | 0 |
| 287 | Jay Anonuevo | 1563 | 9 | 174 | 0 | 0 | 0 | 0 | 0 | 0 | 0 | 0 | 0 | 1 | 0 |
| 288 | Pete Thornley | 1563 | 9 | 174 | 0 | 0 | 0 | 0 | 0 | 0 | 0 | 0 | 0 | 1 | 0 |
| 289 | James Baker | 1561 | 9 | 173 | 0 | 0 | 0 | 0 | 0 | 0 | 0 | 0 | 0 | 1 | 0 |
| 290 | Ian Mills | 1553 | 9 | 173 | 0 | 0 | 0 | 0 | 0 | 0 | 0 | 0 | 0 | 1 | 0 |
| 291 | Dan Whiteley | 1553 | 9 | 173 | 0 | 0 | 0 | 0 | 0 | 0 | 0 | 0 | 0 | 1 | 0 |
| 292 | Mark Lee | 1549 | 9 | 172 | 0 | 0 | 0 | 0 | 0 | 0 | 0 | 0 | 0 | 1 | 0 |
| 293 | Dave Hayward | 1549 | 9 | 172 | 0 | 0 | 0 | 0 | 0 | 0 | 0 | 0 | 0 | 1 | 0 |
| 294 | Ben Green | 1544 | 9 | 172 | 0 | 0 | 0 | 0 | 0 | 0 | 0 | 0 | 0 | 1 | 0 |
| 295 | Eddie Broom | 1541 | 9 | 171 | 0 | 0 | 0 | 0 | 0 | 0 | 0 | 0 | 0 | 1 | 0 |
| 296 | Jai Buller | 1539 | 9 | 171 | 0 | 0 | 0 | 0 | 0 | 0 | 0 | 0 | 0 | 1 | 0 |
| 297 | Ian Kennedy | 1538 | 9 | 171 | 0 | 0 | 0 | 0 | 0 | 0 | 0 | 0 | 0 | 1 | 0 |
| 298 | Paul Ruddick | 1536 | 9 | 171 | 0 | 0 | 0 | 0 | 0 | 0 | 0 | 0 | 0 | 1 | 0 |
| 299 | Gary Robertson | 1536 | 9 | 171 | 0 | 0 | 0 | 0 | 0 | 0 | 0 | 0 | 0 | 1 | 0 |
| 300 | Steven Wildman | 1531 | 9 | 170 | 0 | 0 | 0 | 0 | 0 | 0 | 0 | 0 | 0 | 1 | 0 |
| 301 | Allan Honisett | 1530 | 9 | 170 | 0 | 0 | 0 | 0 | 0 | 0 | 0 | 0 | 0 | 1 | 0 |
| 302 | Louie Woodyatt | 1526 | 9 | 170 | 0 | 0 | 0 | 0 | 0 | 0 | 0 | 0 | 0 | 1 | 0 |
| 303 | Joshua Plewis | 1520 | 9 | 169 | 0 | 0 | 0 | 0 | 0 | 0 | 0 | 0 | 0 | 1 | 0 |
| 304 | Josh Plewis | 1520 | 9 | 169 | 0 | 0 | 0 | 0 | 0 | 0 | 0 | 0 | 0 | 1 | 0 |
| 305 | Adam Booth | 1519 | 9 | 169 | 0 | 0 | 0 | 0 | 0 | 0 | 0 | 0 | 0 | 1 | 0 |
| 306 | Elliot Crispe | 1518 | 9 | 169 | 0 | 0 | 0 | 0 | 0 | 0 | 0 | 0 | 0 | 1 | 0 |
| 307 | Alan McCully | 1511 | 9 | 168 | 0 | 0 | 0 | 0 | 0 | 0 | 0 | 0 | 0 | 1 | 0 |
| 308 | Antony Morgan | 1506 | 9 | 167 | 0 | 0 | 0 | 0 | 0 | 0 | 0 | 0 | 0 | 1 | 0 |
| 309 | Cliff Dobson | 1495 | 9 | 166 | 0 | 0 | 0 | 0 | 0 | 0 | 0 | 0 | 0 | 1 | 0 |
| 310 | Derrick Jephcott | 1492 | 9 | 166 | 0 | 0 | 0 | 0 | 0 | 0 | 0 | 0 | 0 | 1 | 0 |
| 311 | Andrew Sinclair | 1489 | 9 | 165 | 0 | 0 | 0 | 0 | 0 | 0 | 0 | 0 | 0 | 1 | 0 |
| 312 | Matt Smith | 1488 | 9 | 165 | 0 | 0 | 0 | 0 | 0 | 0 | 0 | 0 | 0 | 1 | 0 |
| 313 | Dean Morgan | 1486 | 9 | 165 | 0 | 0 | 0 | 0 | 0 | 0 | 0 | 0 | 0 | 1 | 0 |
| 314 | Paul Elliott | 1481 | 9 | 165 | 0 | 0 | 0 | 0 | 0 | 0 | 0 | 0 | 0 | 1 | 0 |
| 315 | Gary Fraser | 1477 | 9 | 164 | 0 | 0 | 0 | 0 | 0 | 0 | 0 | 0 | 0 | 1 | 0 |
| 316 | Kevin Reed | 1476 | 9 | 164 | 0 | 0 | 0 | 0 | 0 | 0 | 0 | 0 | 0 | 1 | 0 |
| 317 | Tom Bridges | 1468 | 9 | 163 | 0 | 0 | 0 | 0 | 0 | 0 | 0 | 0 | 0 | 1 | 0 |
| 318 | Anthony Botibol | 1456 | 9 | 162 | 0 | 0 | 0 | 0 | 0 | 0 | 0 | 0 | 0 | 1 | 0 |
| 319 | Laurence Bernard | 1455 | 9 | 162 | 0 | 0 | 0 | 0 | 0 | 0 | 0 | 0 | 0 | 1 | 0 |
| 320 | Robert Clark | 1449 | 9 | 161 | 0 | 0 | 0 | 0 | 0 | 0 | 0 | 0 | 0 | 1 | 0 |
| 321 | Brian Hallam | 1446 | 9 | 161 | 0 | 0 | 0 | 0 | 0 | 0 | 0 | 0 | 0 | 1 | 0 |
| 322 | John White | 1441 | 9 | 160 | 0 | 0 | 0 | 0 | 0 | 0 | 0 | 0 | 0 | 1 | 0 |
| 323 | Kiran Akehurst | 1435 | 9 | 159 | 0 | 0 | 0 | 0 | 0 | 0 | 0 | 0 | 0 | 1 | 0 |
| 324 | Simon Hill | 1434 | 9 | 159 | 0 | 0 | 0 | 0 | 0 | 0 | 0 | 0 | 0 | 1 | 0 |
| 325 | Gary Pointer | 1434 | 9 | 159 | 0 | 0 | 0 | 0 | 0 | 0 | 0 | 0 | 0 | 1 | 0 |
| 326 | Steve Thornton | 1422 | 6 | 237 | 0 | 0 | 0 | 0 | 0 | 0 | 0 | 0 | 0 | 0 | 0 |
| 327 | David Grainger | 1420 | 9 | 158 | 0 | 0 | 0 | 0 | 0 | 0 | 0 | 0 | 0 | 1 | 0 |
| 328 | Jonny Hall | 1413 | 9 | 157 | 0 | 0 | 0 | 0 | 0 | 0 | 0 | 0 | 0 | 1 | 0 |
| 329 | Peter Skan | 1405 | 9 | 156 | 0 | 0 | 0 | 0 | 0 | 0 | 0 | 0 | 0 | 1 | 0 |
| 330 | Matt Richmond | 1405 | 9 | 156 | 0 | 0 | 0 | 0 | 0 | 0 | 0 | 0 | 0 | 1 | 0 |
| 331 | Kieran Hinchliffe | 1405 | 9 | 156 | 0 | 0 | 0 | 0 | 0 | 0 | 0 | 0 | 0 | 1 | 0 |
| 332 | David Purnell | 1391 | 9 | 155 | 0 | 0 | 0 | 0 | 0 | 0 | 0 | 0 | 0 | 1 | 0 |
| 333 | Matthew Farman | 1384 | 9 | 154 | 0 | 0 | 0 | 0 | 0 | 0 | 0 | 0 | 0 | 1 | 0 |
| 334 | Daniel Whiting | 1384 | 9 | 154 | 0 | 0 | 0 | 0 | 0 | 0 | 0 | 0 | 0 | 1 | 0 |
| 335 | Shaun Henning | 1382 | 9 | 154 | 0 | 0 | 0 | 0 | 0 | 0 | 0 | 0 | 0 | 1 | 0 |
| 336 | Charlie Cook | 1376 | 9 | 153 | 0 | 0 | 0 | 0 | 0 | 0 | 0 | 0 | 0 | 1 | 0 |
| 337 | Lewis Woods | 1374 | 9 | 153 | 0 | 0 | 0 | 0 | 0 | 0 | 0 | 0 | 0 | 1 | 0 |
| 338 | Rob Harding | 1368 | 6 | 228 | 0 | 0 | 0 | 0 | 0 | 0 | 0 | 0 | 0 | 0 | 0 |
| 339 | Matthew James | 1347 | 9 | 150 | 0 | 0 | 0 | 0 | 0 | 0 | 0 | 0 | 0 | 1 | 0 |
| 340 | Lol Ellis | 1336 | 6 | 223 | 0 | 0 | 0 | 0 | 0 | 0 | 0 | 0 | 0 | 0 | 0 |
| 341 | James Lessey | 1336 | 9 | 148 | 0 | 0 | 0 | 0 | 0 | 0 | 0 | 0 | 0 | 1 | 0 |
| 342 | Shane Winfield | 1300 | 9 | 144 | 0 | 0 | 0 | 0 | 0 | 0 | 0 | 0 | 0 | 1 | 0 |
| 343 | Gary Sykes | 1266 | 6 | 211 | 0 | 0 | 0 | 0 | 0 | 0 | 0 | 0 | 0 | 0 | 0 |
| 344 | Steve Carnall  | 1206 | 6 | 201 | 0 | 0 | 0 | 0 | 0 | 0 | 0 | 0 | 0 | 0 | 0 |
| 345 | Cliff Greaves | 1205 | 6 | 201 | 0 | 0 | 0 | 0 | 0 | 0 | 0 | 0 | 0 | 0 | 0 |
| 346 | Colin Laing | 1184 | 6 | 197 | 0 | 0 | 0 | 0 | 0 | 0 | 0 | 0 | 0 | 0 | 0 |
| 347 | Mark Wanstall | 1158 | 6 | 193 | 0 | 0 | 0 | 0 | 0 | 0 | 0 | 0 | 0 | 0 | 0 |
| 348 | Ron Oldfield  | 1151 | 6 | 192 | 0 | 0 | 0 | 0 | 0 | 0 | 0 | 0 | 0 | 0 | 0 |
| 349 | Jamie O'dwyer | 1140 | 6 | 190 | 0 | 0 | 0 | 0 | 0 | 0 | 0 | 0 | 0 | 0 | 0 |
| 350 | David Batters | 1123 | 6 | 187 | 0 | 0 | 0 | 0 | 0 | 0 | 0 | 0 | 0 | 0 | 0 |
| 351 | Michael Beck | 1106 | 6 | 184 | 0 | 0 | 0 | 0 | 0 | 0 | 0 | 0 | 0 | 0 | 0 |
| 352 | Mike Smith | 1092 | 6 | 182 | 0 | 0 | 0 | 0 | 0 | 0 | 0 | 0 | 0 | 0 | 0 |
| 353 | Barry Wocka | 1088 | 6 | 181 | 0 | 0 | 0 | 0 | 0 | 0 | 0 | 0 | 0 | 0 | 0 |
| 354 | Christopher Anderson | 1078 | 6 | 180 | 0 | 0 | 0 | 0 | 0 | 0 | 0 | 0 | 0 | 1 | 0 |
| 355 | Simon Hogg | 1075 | 6 | 179 | 0 | 0 | 0 | 0 | 0 | 0 | 0 | 0 | 0 | 0 | 0 |
| 356 | Les Grant | 1068 | 6 | 178 | 0 | 0 | 0 | 0 | 0 | 0 | 0 | 0 | 0 | 0 | 0 |
| 357 | Mike Harris | 1067 | 6 | 178 | 0 | 0 | 0 | 0 | 0 | 0 | 0 | 0 | 0 | 0 | 0 |
| 358 | Al Turner | 1064 | 6 | 177 | 0 | 0 | 0 | 0 | 0 | 0 | 0 | 0 | 0 | 0 | 0 |
| 359 | Alan Wigg | 1063 | 6 | 177 | 0 | 0 | 0 | 0 | 0 | 0 | 0 | 0 | 0 | 0 | 0 |
| 360 | Pat Byrne | 1046 | 6 | 174 | 0 | 0 | 0 | 0 | 0 | 0 | 0 | 0 | 0 | 0 | 0 |
| 361 | Dave Batters | 1043 | 6 | 174 | 0 | 0 | 0 | 0 | 0 | 0 | 0 | 0 | 0 | 1 | 0 |
| 362 | Paul O'Kelly | 1028 | 6 | 171 | 0 | 0 | 0 | 0 | 0 | 0 | 0 | 0 | 0 | 1 | 0 |
| 363 | Dave Barrett | 1023 | 6 | 171 | 0 | 0 | 0 | 0 | 0 | 0 | 0 | 0 | 0 | 0 | 0 |
| 364 | Richard Hall | 1014 | 6 | 169 | 0 | 0 | 0 | 0 | 0 | 0 | 0 | 0 | 0 | 1 | 0 |
| 365 | John Dunmal | 1009 | 6 | 168 | 0 | 0 | 0 | 0 | 0 | 0 | 0 | 0 | 0 | 0 | 0 |
| 366 | Robert Alderson | 996 | 6 | 166 | 0 | 0 | 0 | 0 | 0 | 0 | 0 | 0 | 0 | 0 | 0 |
| 367 | Alan Hyde | 989 | 6 | 165 | 0 | 0 | 0 | 0 | 0 | 0 | 0 | 0 | 0 | 0 | 0 |
| 368 | Gordon Geraldo | 986 | 6 | 164 | 0 | 0 | 0 | 0 | 0 | 0 | 0 | 0 | 0 | 1 | 0 |
| 369 | Mario Nimer | 976 | 6 | 163 | 0 | 0 | 0 | 0 | 0 | 0 | 0 | 0 | 0 | 1 | 0 |
| 370 | Roldan Espinosa | 966 | 6 | 161 | 0 | 0 | 0 | 0 | 0 | 0 | 0 | 0 | 0 | 1 | 0 |
| 371 | Steve Donowski | 960 | 6 | 160 | 0 | 0 | 0 | 0 | 0 | 0 | 0 | 0 | 0 | 0 | 0 |
| 372 | Matt Freer | 956 | 6 | 159 | 0 | 0 | 0 | 0 | 0 | 0 | 0 | 0 | 0 | 1 | 0 |
| 373 | Daniel Shirazi | 949 | 6 | 158 | 0 | 0 | 0 | 0 | 0 | 0 | 0 | 0 | 0 | 0 | 0 |
| 374 | Phillip Smith | 886 | 6 | 148 | 0 | 0 | 0 | 0 | 0 | 0 | 0 | 0 | 0 | 0 | 0 |
| 375 | Les Jarvis | 873 | 6 | 146 | 0 | 0 | 0 | 0 | 0 | 0 | 0 | 0 | 0 | 1 | 0 |
| 376 | Terry Miller | 853 | 6 | 142 | 0 | 0 | 0 | 0 | 0 | 0 | 0 | 0 | 0 | 1 | 0 |
| 377 | Matthew Engall | 644 | 3 | 215 | 0 | 0 | 0 | 0 | 0 | 0 | 0 | 0 | 0 | 1 | 0 |
| 378 | David Thornton | 554 | 3 | 185 | 0 | 0 | 0 | 0 | 0 | 0 | 0 | 0 | 0 | 1 | 0 |
| 379 | Shaamil Floris | 403 | 3 | 134 | 0 | 0 | 0 | 0 | 0 | 0 | 0 | 0 | 0 | 1 | 0 |
Women
| | | | | | | | | | | | | | | | |
| --- | --- | --- | --- | --- | --- | --- | --- | --- | --- | --- | --- | --- | --- | --- | --- |
| Pos.  | Name | Total Pinfall | Total Games | Total Ave | Notts pts | Nationals Pts | Lancs Pts | Airport Pts | Shipley Pts | Worthing Pts | Dunstable Pts | Shrops Pts | Total Pts | Number of Events | Best 6 |
| 1 | Samantha Hannan | 10693 | 52 | 206 | 120 | 90 | 0 | 64 | 0 | 110 | 160 | 110 | 654 | 6 | 654 |
| 2 | Sarah Hood | 10371 | 52 | 199 | 59 | 120 | 0 | 110 | 120 | 85 | 120 | 0 | 614 | 6 | 614 |
| 3 | Kirstie Western | 10819 | 58 | 187 | 60 | 83 | 120 | 62 | 90 | 63 | 110 | 85 | 673 | 8 | 551 |
| 4 | Hayley Russell | 6563 | 29 | 226 | 0 | 0 | 0 | 120 | 0 | 120 | 180 | 120 | 540 | 4 | 540 |
| 5 | Clare Tracey | 7853 | 42 | 187 | 75 | 160 | 0 | 63 | 85 | 70 | 0 | 75 | 528 | 6 | 528 |
| 6 | Louise Parker | 8109 | 42 | 193 | 85 | 110 | 0 | 75 | 95 | 64 | 86 | 0 | 515 | 6 | 515 |
| 7 | Jackie Wyatt | 6575 | 33 | 199 | 63 | 180 | 0 | 70 | 0 | 0 | 140 | 0 | 453 | 4 | 453 |
| 8 | Kayla Townshend | 7690 | 42 | 183 | 57 | 66 | 100 | 85 | 0 | 58 | 84 | 0 | 450 | 6 | 450 |
| 9 | Nicky Donowski | 7937 | 41 | 194 | 80 | 75 | 0 | 80 | 110 | 0 | 0 | 95 | 440 | 5 | 440 |
| 10 | Steph Tilson | 5314 | 27 | 197 | 0 | 140 | 0 | 95 | 0 | 0 | 87 | 65 | 387 | 4 | 387 |
| 11 | Kate Wicklow | 6631 | 36 | 184 | 58 | 84 | 0 | 0 | 0 | 80 | 82 | 80 | 384 | 5 | 384 |
| 12 | Laura Marcham | 4894 | 25 | 196 | 0 | 130 | 0 | 0 | 0 | 0 | 130 | 90 | 350 | 3 | 350 |
| 13 | Jo Green | 7148 | 42 | 170 | 53 | 44 | 0 | 0 | 0 | 95 | 81 | 70 | 343 | 5 | 343 |
| 14 | Frankie Plewis | 5237 | 28 | 187 | 0 | 80 | 0 | 0 | 0 | 60 | 88 | 100 | 328 | 4 | 328 |
| 15 | Gemma Tsappis | 5744 | 30 | 191 | 70 | 87 | 0 | 0 | 0 | 75 | 83 | 0 | 315 | 4 | 315 |
| 16 | Vicki Harman | 5892 | 29 | 203 | 100 | 100 | 0 | 100 | 0 | 0 | 0 | 0 | 300 | 3 | 300 |
| 17 | Becky Daly | 3008 | 15 | 201 | 0 | 200 | 0 | 0 | 100 | 0 | 0 | 0 | 300 | 2 | 300 |
| 18 | Mia Bewley | 5211 | 27 | 193 | 95 | 78 | 0 | 0 | 0 | 0 | 100 | 0 | 273 | 3 | 273 |
| 19 | Rebekah Hamlet | 4651 | 24 | 194 | 90 | 68 | 0 | 0 | 0 | 100 | 0 | 0 | 258 | 3 | 258 |
| 20 | Eva Reynolds | 3951 | 26 | 152 | 49 | 0 | 90 | 57 | 0 | 0 | 0 | 62 | 258 | 4 | 258 |
| 21 | Jenny Turnbull | 4899 | 27 | 181 | 55 | 0 | 110 | 0 | 0 | 59 | 0 | 0 | 224 | 3 | 224 |
| 22 | Lorna Scott | 3592 | 19 | 189 | 0 | 55 | 0 | 0 | 0 | 0 | 150 | 0 | 205 | 2 | 205 |
| 23 | Jo Allsebrook | 2300 | 10 | 230 | 0 | 0 | 0 | 0 | 0 | 0 | 200 | 0 | 200 | 1 | 200 |
| 24 | Jules Thomason | 5416 | 30 | 181 | 61 | 49 | 0 | 0 | 0 | 65 | 0 | 0 | 175 | 3 | 175 |
| 25 | Vicky Knightsbridge | 2814 | 21 | 134 | 45 | 0 | 0 | 0 | 75 | 51 | 0 | 0 | 171 | 3 | 171 |
| 26 | Chelsie Williams | 2923 | 15 | 195 | 0 | 79 | 0 | 90 | 0 | 0 | 0 | 0 | 169 | 2 | 169 |
| 27 | Caroline Cunningham | 4305 | 23 | 187 | 110 | 56 | 0 | 0 | 0 | 0 | 0 | 0 | 166 | 2 | 166 |
| 28 | Gaye McCully | 3842 | 21 | 183 | 0 | 69 | 0 | 0 | 0 | 0 | 85 | 0 | 154 | 2 | 154 |
| 29 | Evie Giddens | 2816 | 15 | 188 | 62 | 0 | 0 | 0 | 0 | 90 | 0 | 0 | 152 | 2 | 152 |
| 30 | Kirstie Allison | 2654 | 15 | 177 | 0 | 71 | 0 | 0 | 80 | 0 | 0 | 0 | 151 | 2 | 151 |
| 31 | Lisa John | 1827 | 9 | 203 | 0 | 150 | 0 | 0 | 0 | 0 | 0 | 0 | 150 | 1 | 150 |
| 32 | Elaine Davey | 2016 | 13 | 155 | 0 | 0 | 0 | 0 | 0 | 55 | 79 | 0 | 134 | 2 | 134 |
| 33 | Nikkita Truslove | 1940 | 13 | 149 | 0 | 0 | 0 | 0 | 0 | 52 | 80 | 0 | 132 | 2 | 132 |
| 34 | Rhian Dobinson | 3085 | 17 | 181 | 65 | 59 | 0 | 0 | 0 | 0 | 0 | 0 | 124 | 2 | 124 |
| 35 | Leah Tickner | 2723 | 16 | 170 | 0 | 50 | 0 | 0 | 0 | 62 | 0 | 0 | 112 | 2 | 112 |
| 36 | Diane Johnson | 3730 | 23 | 162 | 50 | 58 | 0 | 0 | 0 | 0 | 0 | 0 | 108 | 2 | 108 |
| 37 | Charlotte Williams | 2445 | 15 | 163 | 0 | 47 | 0 | 61 | 0 | 0 | 0 | 0 | 108 | 2 | 108 |
| 38 | Jackie Relph | 2513 | 16 | 157 | 0 | 42 | 0 | 0 | 0 | 57 | 0 | 0 | 99 | 2 | 99 |
| 39 | Tanya Hall | 2033 | 15 | 136 | 46 | 0 | 0 | 0 | 0 | 53 | 0 | 0 | 99 | 2 | 99 |
| 40 | Ruth Rathbone | 1072 | 6 | 179 | 0 | 0 | 95 | 0 | 0 | 0 | 0 | 0 | 95 | 1 | 95 |
| 41 | Becci Taylor | 1877 | 10 | 188 | 0 | 0 | 0 | 0 | 0 | 0 | 90 | 0 | 90 | 1 | 90 |
| 42 | Natasja Ailes | 1721 | 9 | 191 | 0 | 89 | 0 | 0 | 0 | 0 | 0 | 0 | 89 | 1 | 89 |
| 43 | Alison Taylor | 1187 | 6 | 198 | 0 | 0 | 0 | 0 | 0 | 0 | 89 | 0 | 89 | 1 | 89 |
| 44 | Lynne Walker | 1713 | 9 | 190 | 0 | 88 | 0 | 0 | 0 | 0 | 0 | 0 | 88 | 1 | 88 |
| 45 | Marie Kokolski | 2387 | 17 | 140 | 48 | 39 | 0 | 0 | 0 | 0 | 0 | 0 | 87 | 2 | 87 |
| 46 | Jo Cundy | 1708 | 9 | 190 | 0 | 86 | 0 | 0 | 0 | 0 | 0 | 0 | 86 | 1 | 86 |
| 47 | Lynn Squibb | 1703 | 9 | 189 | 0 | 85 | 0 | 0 | 0 | 0 | 0 | 0 | 85 | 1 | 85 |
| 48 | Kimberley Oakley | 1690 | 9 | 188 | 0 | 82 | 0 | 0 | 0 | 0 | 0 | 0 | 82 | 1 | 82 |
| 49 | Issy Allen | 1687 | 9 | 187 | 0 | 81 | 0 | 0 | 0 | 0 | 0 | 0 | 81 | 1 | 81 |
| 50 | Louise Roberts | 1664 | 9 | 185 | 0 | 77 | 0 | 0 | 0 | 0 | 0 | 0 | 77 | 1 | 77 |
| 51 | Sophie Thompson | 1662 | 9 | 185 | 0 | 76 | 0 | 0 | 0 | 0 | 0 | 0 | 76 | 1 | 76 |
| 52 | Laura Ivory | 1644 | 9 | 183 | 0 | 74 | 0 | 0 | 0 | 0 | 0 | 0 | 74 | 1 | 74 |
| 53 | Cherise Moor | 1638 | 9 | 182 | 0 | 73 | 0 | 0 | 0 | 0 | 0 | 0 | 73 | 1 | 73 |
| 54 | Steph Cairns | 1634 | 9 | 182 | 0 | 72 | 0 | 0 | 0 | 0 | 0 | 0 | 72 | 1 | 72 |
| 55 | Lucy Williams | 1609 | 9 | 179 | 0 | 70 | 0 | 0 | 0 | 0 | 0 | 0 | 70 | 1 | 70 |
| 56 | Liz Griffin | 1577 | 9 | 175 | 0 | 67 | 0 | 0 | 0 | 0 | 0 | 0 | 67 | 1 | 67 |
| 57 | Angie Brown | 2666 | 15 | 178 | 0 | 65 | 0 | 0 | 0 | 0 | 0 | 0 | 65 | 1 | 65 |
| 58 | Kylie Skinner | 1156 | 6 | 193 | 0 | 0 | 0 | 65 | 0 | 0 | 0 | 0 | 65 | 1 | 65 |
| 59 | Amy Teal | 1565 | 9 | 174 | 0 | 64 | 0 | 0 | 0 | 0 | 0 | 0 | 64 | 1 | 64 |
| 60 | Danni Hopcroft | 1538 | 8 | 192 | 64 | 0 | 0 | 0 | 0 | 0 | 0 | 0 | 64 | 1 | 64 |
| 61 | Anne Waddington | 917 | 6 | 153 | 0 | 0 | 0 | 0 | 0 | 0 | 0 | 64 | 64 | 1 | 64 |
| 62 | Irina Crosbie | 1557 | 9 | 173 | 0 | 63 | 0 | 0 | 0 | 0 | 0 | 0 | 63 | 1 | 63 |
| 63 | Mandy Spearing | 899 | 6 | 150 | 0 | 0 | 0 | 0 | 0 | 0 | 0 | 63 | 63 | 1 | 63 |
| 64 | Carole Orange | 1542 | 9 | 171 | 0 | 62 | 0 | 0 | 0 | 0 | 0 | 0 | 62 | 1 | 62 |
| 65 | Janet Didur | 1534 | 9 | 170 | 0 | 61 | 0 | 0 | 0 | 0 | 0 | 0 | 61 | 1 | 61 |
| 66 | Laura Shelton | 1275 | 7 | 182 | 0 | 0 | 0 | 0 | 0 | 61 | 0 | 0 | 61 | 1 | 61 |
| 67 | June Johnson | 795 | 6 | 133 | 0 | 0 | 0 | 0 | 0 | 0 | 0 | 61 | 61 | 1 | 61 |
| 68 | Nicky Prout | 1532 | 9 | 170 | 0 | 60 | 0 | 0 | 0 | 0 | 0 | 0 | 60 | 1 | 60 |
| 69 | Samantha Roberts | 995 | 6 | 166 | 0 | 0 | 0 | 60 | 0 | 0 | 0 | 0 | 60 | 1 | 60 |
| 70 | Evelyn Espinosa | 986 | 6 | 164 | 0 | 0 | 0 | 59 | 0 | 0 | 0 | 0 | 59 | 1 | 59 |
| 71 | Keisha Thirlwall | 968 | 6 | 161 | 0 | 0 | 0 | 58 | 0 | 0 | 0 | 0 | 58 | 1 | 58 |
| 72 | Karen Parslow | 1520 | 9 | 169 | 0 | 57 | 0 | 0 | 0 | 0 | 0 | 0 | 57 | 1 | 57 |
| 73 | Dani Woolley | 1376 | 8 | 172 | 56 | 0 | 0 | 0 | 0 | 0 | 0 | 0 | 56 | 1 | 56 |
| 74 | Jenny Swift | 1133 | 7 | 162 | 0 | 0 | 0 | 0 | 0 | 56 | 0 | 0 | 56 | 1 | 56 |
| 75 | Cheryl Schofield | 905 | 6 | 151 | 0 | 0 | 0 | 56 | 0 | 0 | 0 | 0 | 56 | 1 | 56 |
| 76 | Sophie Peacock | 894 | 6 | 149 | 0 | 0 | 0 | 55 | 0 | 0 | 0 | 0 | 55 | 1 | 55 |
| 77 | Julie Johanssen | 1474 | 9 | 164 | 0 | 54 | 0 | 0 | 0 | 0 | 0 | 0 | 54 | 1 | 54 |
| 78 | Teresa McCarthy | 1349 | 8 | 169 | 54 | 0 | 0 | 0 | 0 | 0 | 0 | 0 | 54 | 1 | 54 |
| 79 | Despina Gough | 1040 | 7 | 149 | 0 | 0 | 0 | 0 | 0 | 54 | 0 | 0 | 54 | 1 | 54 |
| 80 | Liah Russell | 754 | 6 | 126 | 0 | 0 | 0 | 54 | 0 | 0 | 0 | 0 | 54 | 1 | 54 |
| 81 | Becca Cherry | 1461 | 9 | 162 | 0 | 53 | 0 | 0 | 0 | 0 | 0 | 0 | 53 | 1 | 53 |
| 82 | Denise Dyke | 2482 | 15 | 165 | 0 | 52 | 0 | 0 | 0 | 0 | 0 | 0 | 52 | 1 | 52 |
| 83 | Sarah Wilson | 1316 | 8 | 165 | 52 | 0 | 0 | 0 | 0 | 0 | 0 | 0 | 52 | 1 | 52 |
| 84 | Katie Tagg | 1448 | 9 | 161 | 0 | 51 | 0 | 0 | 0 | 0 | 0 | 0 | 51 | 1 | 51 |
| 85 | Elle McCarthy | 1263 | 8 | 158 | 51 | 0 | 0 | 0 | 0 | 0 | 0 | 0 | 51 | 1 | 51 |
| 86 | Jasmin Pates | 1429 | 9 | 159 | 0 | 48 | 0 | 0 | 0 | 0 | 0 | 0 | 48 | 1 | 48 |
| 87 | Tara Colcomb | 1104 | 8 | 138 | 47 | 0 | 0 | 0 | 0 | 0 | 0 | 0 | 47 | 1 | 47 |
| 88 | Sylvia Yeomans | 1404 | 9 | 156 | 0 | 46 | 0 | 0 | 0 | 0 | 0 | 0 | 46 | 1 | 46 |
| 89 | Sandy Church | 1402 | 9 | 156 | 0 | 45 | 0 | 0 | 0 | 0 | 0 | 0 | 45 | 1 | 45 |
| 90 | Tiffany Leefe | 1381 | 9 | 153 | 0 | 43 | 0 | 0 | 0 | 0 | 0 | 0 | 43 | 1 | 43 |
| 91 | Hilary Cooke | 1340 | 9 | 149 | 0 | 41 | 0 | 0 | 0 | 0 | 0 | 0 | 41 | 1 | 41 |
| 92 | Julie Webb | 1297 | 9 | 144 | 0 | 40 | 0 | 0 | 0 | 0 | 0 | 0 | 40 | 1 | 40 |
| 93 | Catherine Lawless | 1222 | 9 | 136 | 0 | 38 | 0 | 0 | 0 | 0 | 0 | 0 | 38 | 1 | 38 |
| 94 | June Wakefield | 1156 | 9 | 128 | 0 | 37 | 0 | 0 | 0 | 0 | 0 | 0 | 37 | 1 | 37 |
| 95 | Dot Boyd | 1045 | 6 | 174 | 0 | 36 | 0 | 0 | 0 | 0 | 0 | 0 | 36 | 1 | 36 |
| 96 | Samantha Stiff | 593 | 3 | 198 | 0 | 35 | 0 | 0 | 0 | 0 | 0 | 0 | 35 | 1 | 35 |
| 97 | Catherine Wills | 2136 | 12 | 178 | 0 | 0 | 0 | 0 | 0 | 0 | 0 | 0 | 0 | 0 | 0 |
| 98 | Sandra Boswell | 1112 | 6 | 185 | 0 | 0 | 0 | 0 | 0 | 0 | 0 | 0 | 0 | 0 | 0 |
| 99 | Maria Gilderoy | 1090 | 6 | 182 | 0 | 0 | 0 | 0 | 0 | 0 | 0 | 0 | 0 | 0 | 0 |
| 100 | Davina Alderson | 927 | 6 | 155 | 0 | 0 | 0 | 0 | 0 | 0 | 0 | 0 | 0 | 0 | 0 |
Copyright Talk Tenpin 2006-2017 | Talk Tenpin is published by Aspire Web Media Ltd. Registered in England & Wales 6923950