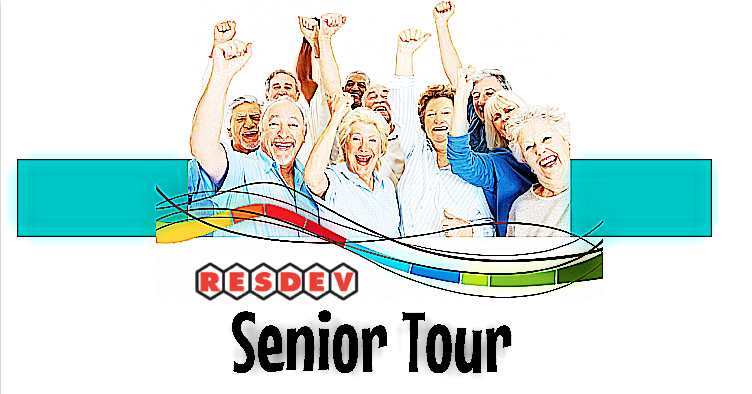 Resdev Senior Tour stop Shipley 9th September
Results and information by Jack Smith
Kevin Lamb wins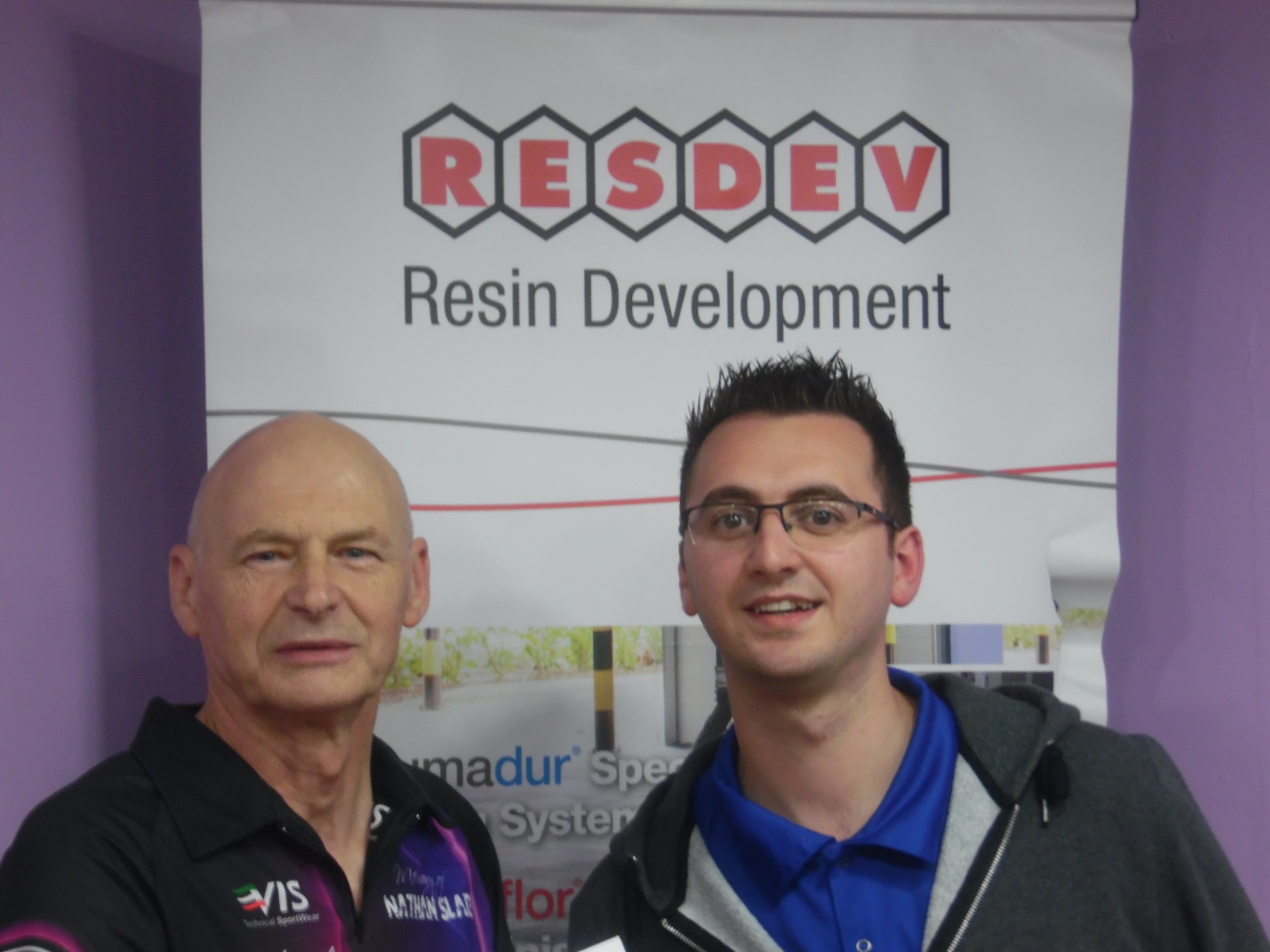 The final stop of the 2018 season took place at the ever popular Shipley bowl, with some places in the masters still up for grabs some bowlers would have to have a good stop to qualify in top 24 for masters final.  The format for this event would see the top 4 bowlers in qualifying straight through to round 4, the next 16 bowlers would be seeded into groups of 4 and the top 2 bowlers on each pair of lanes would advance to the next round. On a good scoring pattern for the 47 bowlers taking part there would be a chance for some high scores.
Leading the way was multiple stop winner Gary Barlow with 1384 inc bonus. Rounding out the top 4 and earning a bye to round 4 would be Shipley bowl owner Jeff Taylor 1344 Veteran leftie Ron Deacon recovering from a 137 first game to post 1324 and another bowler with a welcome return to form Les Grant also on 1324 inc a 267 scr game. Just missing out on the top four by 2 pins would be Barry Walker 1322 with no bonus and a new bowler on the tour Helen Birdsall also 1322 with bonus. A further 2 pins behind was Suren Johannsen 1320 and Andy Clough 1315.
The cut for the top 20 fell at 1234 with bonus Ian Kennedy. Round 2 and bowlers place 5 to 20 would now compete in 2 game shootout with top 2 on each pair of lanes advancing. Group 1 would see Ian Kennedy 437 and Barry Walker 392 Advance, group 2 Al Turner 450 and Suren Johannsen 420 going through by a mere 2 pins from Andy Clough. Group 3 winners would be Pat Byrne 407 and Kevin Lamb 389. Group 4 would see Ron Oldfield 469 and Mike Taylor 418 progress. Round 3 would see 2 exciting groups with winning places going to the last frame in both groups. Group 1 would see Ron Oldfield 443 and Ian Kennedy 432 just edging out Barry Walker 422. Groups 2 and Kevin Lamb blasted his way to 522 also going through Pat Byrne 431 just in front of Suren Johannsen 421. Round 4 and the top 4 from qualifying would join the winners from round 3 for 2 games to determine the 4 finalists.
Semi final  1 would see the 2 Ronnies Oldfield 476  and Deacon 408  progress at the expense of Ian Kennedy 370  and Les Grant 396. Semi final 2 would prove to be the most thrilling Jeff Taylor would make it comfortably with 518, the other 3 bowlers separated by a mere 9 pins with Kevin Lamb 464 just in front of Pat Byrne 461 and Gary Barlow with a valiant 267 scr second game just falling short on 455. So the four finalists would now play 2 more games to determine the Shipley stop champion.
Game 1 would see Ron Deacon take a small lead over Kevin Lamb and Jeff Taylor, Ron Oldfield with a nightmare 123 game would be out of it. Into game 2 and what a game it was for Kevin Lamb as strike after strike would see him triumph but could he complete the first ever 300 on the Resdev Senior Tour. With the crowd behind lanes 1 and 2 cheering every shot Kevin got past 10 strikes then 11 and now the final shot and a stubborn 10 pin left him with a 299 and 521 and now the highest ever game on the tour and the pleasure if becoming Shipley stop Champion. Holding on for 2nd place Ron Deacon 433 ahead of Jeff Taylor 405 and Ron Oldfield 356.
So another stop over and yet another new winner, meaning we have had 5 different winners at the stops for the 2nd year running, and just the masters left to play in the 2018 season on 7th October at Mansfield Superbowl. As ever my thanks to Shipley Bowl for the excellent help and food and drink all day and the screening of the scores (thanks Lee Metcalfe). For all bowlers who are interested for next year please contact myself on either jgs833@outlook.com or on 07905 163353.
Venues for next year have been agreed and are the same as this year. Dates are as follows 21st April 2019 Bromborough, May 26th Lincoln, June 30th Mansfield, July 28th Chesterfield and finally 8th September Shipley, also look out for Shipley Trios this may become part of tour for next year and will be in early May details to follow. Any enquiries re any of above please use above email or phone number for info. To all bowlers many thanks for all your support this year and I hope to see you next year and hopefully more new bowlers on the tour.
Final
| | | | | | | |
| --- | --- | --- | --- | --- | --- | --- |
| POS | NAME | 1 | 2 | BONUS X 2 | TOTAL |   |
| | KEVIN LAMB | 202 | 299 | 20 | 521 | 1ST |
| | RON DEACON | 212 | 191 | 30 | 433 | 2nd |
| | JEFF TAYLOR | 191 | 204 | 10 | 405 | 2RD |
| | RON OLDFIELD | 123 | 213 | 20 | 356 | 4TH |
| | | | | | 0 | |
Round 4
| | | | | | |
| --- | --- | --- | --- | --- | --- |
| POS | NAME | 1 | 2 | BONUS X 2 | TOTAL |
| | IAN KENNEDY | 143 | 197 | 30 | 370 |
| | RON OLDFIELD | 221 | 235 | 20 | 476 |
| | RON DEACON | 201 | 177 | 30 | 408 |
| | LES GRANT | 167 | 199 | 30 | 396 |
| | | | | | 0 |
| | GARY BARLOW | 178 | 267 | 10 | 455 |
| | JEFF TAYLOR | 259 | 249 | 10 | 518 |
| | KEVIN LAMB | 222 | 222 | 20 | 464 |
| | PAT BYRNE | 205 | 226 | 30 | 461 |
Round 3
| | | | | | |
| --- | --- | --- | --- | --- | --- |
| POS | NAME | 1 | 2 | BONUS X 2 | TOTAL |
| | IAN KENNEDY | 220 | 182 | 30 | 432 |
| | BARRY WALKER | 228 | 194 | 0 | 422 |
| | RON OLDFIELD | 217 | 206 | 20 | 443 |
| | MIKE TAYLOR | 165 | 136 | 30 | 331 |
| | | | | | 0 |
| | SUREN JOHANNSEN | 210 | 201 | 10 | 421 |
| | AL TURNER | 167 | 175 | 30 | 372 |
| | KEVIN LAMB | 256 | 246 | 20 | 522 |
| | PAT BYRNE | 179 | 222 | 30 | 431 |
Round 2
| | | | | | |
| --- | --- | --- | --- | --- | --- |
| POS | NAME | 1 | 2 | BONUS X 2 | TOTAL |
| 5 | HELEN BIRDSALL | 185 | 158 | 40 | 383 |
| 6 | BARRY WALKER | 199 | 193 | 0 | 392 |
| 19 | MO SINGLETON | 158 | 196 | 20 | 374 |
| 20 | IAN KENNEDY | 200 | 207 | 30 | 437 |
| | | | | | 0 |
| 7 | SUREN JOHANNSEN | 205 | 205 | 10 | 420 |
| 8 | ANDY CLOUGH | 204 | 194 | 20 | 418 |
| 17 | ANDY PREECE | 194 | 193 | 20 | 407 |
| 18 | AL TURNER | 210 | 210 | 30 | 450 |
| | | | | | |
| 9 | DAVE BIRDSALL | 156 | 183 | 30 | 369 |
| 10 | KEVIN LAMB | 214 | 155 | 20 | 389 |
| 15 | MIKE HALLIWELL | 191 | 167 | 10 | 368 |
| 16 | PAT BYRNE | 176 | 201 | 30 | 407 |
| | | | | | 0 |
| 11 | MIKE TAYLOR | 143 | 245 | 30 | 418 |
| 12 | JOHN STRETTLE | 168 | 176 | 30 | 374 |
| 13 | RON OLDFIELD | 193 | 256 | 20 | 469 |
| 14 | MICK INCE | 189 | 188 | 30 | 407 |
Qualifying
| | | | | | | | | | | | |
| --- | --- | --- | --- | --- | --- | --- | --- | --- | --- | --- | --- |
|   | NAME | BONUS | 1 | 2 | 3 | 4 | 5 | 6 | SCRATCH | BONUS X 2 | TOTAL |
| 1 | GARY BARLOW | 5 | 235 | 194 | 216 | 225 | 257 | 227 | 1354 | 30 | 1384 |
| 2 | JEFF TAYLOR | 5 | 220 | 215 | 227 | 244 | 181 | 227 | 1314 | 30 | 1344 |
| 3 | LES GRANT | 15 | 217 | 267 | 169 | 206 | 200 | 175 | 1234 | 90 | 1324 |
| 4 | RON DEACON | 15 | 137 | 246 | 202 | 237 | 176 | 236 | 1234 | 90 | 1324 |
| 5 | HELEN BIRDSALL | 20 | 216 | 220 | 191 | 189 | 204 | 182 | 1202 | 120 | 1322 |
| 6 | BARRY WALKER | 0 | 208 | 237 | 219 | 268 | 165 | 225 | 1322 | 0 | 1322 |
| 7 | SUREN JOHANNSEN | 5 | 193 | 257 | 198 | 247 | 194 | 201 | 1290 | 30 | 1320 |
| 8 | ANDY CLOUGH | 10 | 191 | 193 | 248 | 220 | 211 | 192 | 1255 | 60 | 1315 |
| 9 | DAVE BIRDSALL | 15 | 200 | 184 | 205 | 197 | 267 | 169 | 1222 | 90 | 1312 |
| 10 | KEVIN LAMB | 10 | 238 | 214 | 225 | 173 | 185 | 216 | 1251 | 60 | 1311 |
| 11 | MIKE TAYLOR | 15 | 212 | 209 | 160 | 193 | 221 | 214 | 1209 | 90 | 1299 |
| 12 | JOHN STRETTLE | 15 | 201 | 201 | 183 | 170 | 235 | 201 | 1191 | 90 | 1281 |
| 13 | RON OLDFIELD | 10 | 214 | 246 | 203 | 163 | 207 | 183 | 1216 | 60 | 1276 |
| 14 | MICK INCE | 15 | 166 | 182 | 167 | 190 | 221 | 236 | 1162 | 90 | 1252 |
| 15 | MIKE HALLIWELL | 5 | 244 | 237 | 177 | 163 | 184 | 214 | 1219 | 30 | 1249 |
| 16 | PAT BYRNE | 15 | 180 | 176 | 197 | 180 | 215 | 211 | 1159 | 90 | 1249 |
| 17 | ANDY PREECE | 10 | 208 | 203 | 204 | 201 | 222 | 150 | 1188 | 60 | 1248 |
| 18 | AL TURNER | 15 | 174 | 158 | 204 | 202 | 197 | 216 | 1151 | 90 | 1241 |
| 19 | MO SINGLETON | 10 | 211 | 200 | 181 | 218 | 179 | 190 | 1179 | 60 | 1239 |
| 20 | IAN KENNEDY | 15 | 202 | 151 | 169 | 205 | 215 | 202 | 1144 | 90 | 1234 |
| 21 | TREVOR LAMPRELL | 15 | 172 | 201 | 209 | 172 | 175 | 207 | 1136 | 90 | 1226 |
| 22 | NEV ROBINSON | 10 | 234 | 166 | 213 | 179 | 204 | 169 | 1165 | 60 | 1225 |
| 23 | CAROLE ORANGE | 20 | 171 | 232 | 165 | 183 | 171 | 178 | 1100 | 120 | 1220 |
| 24 | DAVE BROOMFIELD | 0 | 165 | 211 | 247 | 211 | 213 | 167 | 1214 | 0 | 1214 |
| 25 | JOHN LAWLESS | 10 | 216 | 170 | 193 | 192 | 179 | 200 | 1150 | 60 | 1210 |
| 26 | GEOFF BROWN | 5 | 237 | 217 | 196 | 161 | 158 | 205 | 1174 | 30 | 1204 |
| 27 | TONY IMREN | 10 | 226 | 175 | 165 | 200 | 169 | 208 | 1143 | 60 | 1203 |
| 28 | FRANK LINDSAY | 10 | 192 | 174 | 194 | 170 | 232 | 178 | 1140 | 60 | 1200 |
| 29 | GARY CHRISTOPHER | 0 | 202 | 249 | 183 | 170 | 180 | 214 | 1198 | 0 | 1198 |
| 30 | STEVE COATES | 10 | 206 | 198 | 168 | 255 | 156 | 147 | 1130 | 60 | 1190 |
| 31 | KEN WRAY | 15 | 201 | 190 | 194 | 158 | 197 | 157 | 1097 | 90 | 1187 |
| 32 | PHILLIP IVES | 15 | 177 | 181 | 216 | 177 | 170 | 170 | 1091 | 90 | 1181 |
| 33 | BRIAN SEMPERS | 10 | 176 | 236 | 193 | 190 | 132 | 186 | 1113 | 60 | 1173 |
| 34 | PAUL NEWTON | 15 | 213 | 173 | 160 | 160 | 157 | 215 | 1078 | 90 | 1168 |
| 35 | RAY LAY | 10 | 194 | 176 | 163 | 186 | 190 | 197 | 1106 | 60 | 1166 |
| 36 | AL BENNETT | 15 | 210 | 205 | 161 | 171 | 162 | 155 | 1064 | 90 | 1154 |
| 37 | TREVOR GREEN | 10 | 168 | 180 | 155 | 192 | 209 | 183 | 1087 | 60 | 1147 |
| 38 | LES TAYLOR | 20 | 224 | 174 | 171 | 143 | 184 | 127 | 1023 | 120 | 1143 |
| 39 | MARK FULLBROOK | 5 | 200 | 243 | 181 | 160 | 162 | 158 | 1104 | 30 | 1134 |
| 40 | RUTH RATHBONE | 20 | 143 | 150 | 178 | 179 | 172 | 187 | 1009 | 120 | 1129 |
| 41 | MIKE BERGQUIST | 15 | 177 | 171 | 141 | 161 | 205 | 179 | 1034 | 90 | 1124 |
| 42 | KEN BURTON | 15 | 202 | 163 | 165 | 156 | 179 | 146 | 1011 | 90 | 1101 |
| 43 | DOUG SINCLAIR | 20 | 129 | 178 | 136 | 221 | 135 | 178 | 977 | 120 | 1097 |
| 44 | ROBIN TOMPKINS | 10 | 184 | 180 | 147 | 184 | 157 | 177 | 1029 | 60 | 1089 |
| 45 | AL JENKINS | 10 | 152 | 204 | 154 | 169 | 185 | 162 | 1026 | 60 | 1086 |
| 46 | MARK S SMITH | 5 | 148 | 158 | 159 | 195 | 199 | 140 | 999 | 30 | 1029 |
| 47 | NICK WRIGHT | 10 | 182 | 160 | 166 | 181 | | | 689 | 60 | 749 |
Current Rankings
| | | | | | | | | |
| --- | --- | --- | --- | --- | --- | --- | --- | --- |
|   | NAME  | BROMBORO | LINCOLN | MANSFIELD | CHESTERFIELD | SHIPLEY | TOTAL | BEST 3 |
| 1 | RON OLDFIELD | 100 | 50 | 45 | 80 | 70 | 345 | 250 |
| 2 | TREVOR LAMPRELL | 70 | 28 | 50 | 90 | 29 | 267 | 210 |
| 3 | KEVIN LAMB | 34 | 55 | | 45 | 100 | 234 | 200 |
| 4 | FRANK LINDSAY | 80 | 80 | 31 | 31 | 22 | 244 | 191 |
| 5 | DAVE RAWDING | 90 | 45 | | 55 | | 190 | 190 |
| 6 | GARY BARLOW | 25 | 100 | 29 | 30 | 60 | 244 | 190 |
| 7 | JOHN STRETTLE | 50 | | 100 | 14 | 32 | 196 | 182 |
| 8 | GARY CHRISTOPHER | 13 | 29 | 39 | 100 | 21 | 202 | 168 |
| 9 | MIKE HALLIWELL | 55 | 23 | 33 | 70 | 30 | 211 | 158 |
| 10 | GEOFF BROWN | | 18 | 65 | 65 | 24 | 172 | 154 |
| 11 | LES GRANT | 7 | 19 | 80 | 11 | 55 | 172 | 154 |
| 12 | JEFF TAYLOR | 23 | 37 | 11 | | 80 | 151 | 140 |
| 13 | BRIAN SEMPERS | 31 | 35 | 70 | 17 | 17 | 170 | 136 |
| 14 | MARK FULLBROOK | 32 | 10 | 90 | 13 | 11 | 156 | 135 |
| 15 | CAROL ORANGE | 65 | 11 | | 40 | 27 | 143 | 132 |
| 16 | NEV ROBINSON | 29 | 65 | 28 | 33 | 28 | 183 | 127 |
| 17 | DAVE BIRDSALL | | 21 | 60 | 32 | 31 | 144 | 123 |
| 18 | ANDY PREECE | 60 | | 26 | | 36 | 122 | 122 |
| 19 | TREVOR GREEN | 20 | 36 | 13 | 60 | 13 | 142 | 116 |
| 20 | AL TURNER | 15 | 16 | 37 | 38 | 39 | 145 | 114 |
| 21 | JAN HODGE | 19 | 34 | 55 | | | 108 | 108 |
| 22 | MO SINGLETON | 12 | 33 | 18 | 37 | 33 | 133 | 103 |
| 23 | BARRY WALKER | | 13 | 32 | 23 | 45 | 113 | 100 |
| 24 | MARK S SMITH | 35 | 25 | 38 | 4 | 4 | 106 | 98 |
| | | | | | | | | |
| 25 | IAN KENNEDY | 10 | 32 | | 15 | 50 | 107 | 97 |
| 26 | ANDY CLOUGH | 30 | | | 28 | 37 | 95 | 95 |
| 27 | DAVE BROOMFIELD | 18 | 8 | 15 | 50 | 26 | 117 | 94 |
| 28 | MICK INCE | | 5 | 40 | 19 | 35 | 99 | 94 |
| 29 | KEITH HODGE | 17 | 38 | 35 | | | 90 | 90 |
| 30 | RON DEACON | | | | | 90 | 90 | 90 |
| 31 | KEN BURTON | 37 | 40 | | 9 | 8 | 94 | 86 |
| 32 | MIKE TAYLOR | 38 | 9 | | | 38 | 85 | 85 |
| 33 | TONY IMREN | | 39 | | 21 | 23 | 83 | 83 |
| 34 | AL JENKINS | 16 | 17 | 34 | 26 | 5 | 98 | 77 |
| 35 | PETE SAMPSON | 45 | 31 | | | | 76 | 76 |
| 36 | PAUL NEWTON | 9 | 22 | | 36 | 16 | 83 | 74 |
| 37 | RUTH RATHBONE | | 1 | 25 | 35 | 10 | 71 | 70 |
| 38 | NICK WRIGHT | 40 | 15 | 12 | | 3 | 70 | 67 |
| 39 | PHILLIP IVES | 4 | 26 | 23 | 16 | 18 | 87 | 67 |
| 40 | JOHN BROADHURST | 22 | 24 | 20 | 3 | | 69 | 66 |
| 41 | LES TAYLOR | 8 | 4 | 24 | 29 | 12 | 77 | 65 |
| 42 | STEVE CARNALL | | 60 | | | | 60 | 60 |
| 43 | MARTIN GREEN | | 20 | 30 | 10 | | 60 | 60 |
| 44 | ROBIN TOMPKINS | 26 | 12 | 21 | 6 | 6 | 71 | 59 |
| 45 | DOUG SINCLAIR | 24 | 7 | 17 | 18 | 7 | 73 | 59 |
| 46 | JOHN  LAWLESS | | | | 34 | 25 | 59 | 59 |
| 47 | STEVE COATES | 6 | 14 | 16 | 22 | 20 | 78 | 58 |
| 48 | SUREN JOHANSSEN | 11 | 2 | | | 40 | 53 | 53 |
| 49 | AL BENNETT | 27 | | | | 14 | 41 | 41 |
| 50 | KEN WRAY | | | 22 | | 19 | 41 | 41 |
| 51 | GLORIA CARNEY | | | | 39 | | 39 | 39 |
| 52 | RAY LAY | | | | 24 | 15 | 39 | 39 |
| 53 | CARL TAYLOR | 3 | | 27 | 7 | | 37 | 37 |
| 54 | HELEN CATON | | | | | 34 | 34 | 34 |
| 55 | JULIE JOHANSSEN | 33 | | | | | 33 | 33 |
| 56 | ANDREW SINCLAIR | | 30 | | | | 30 | 30 |
| 57 | STEVE SKILLICORN | 21 | | | 8 | | 29 | 29 |
| 58 | ROD FRANCIS | 28 | | | | | 28 | 28 |
| 59 | GREG BELTON | 14 | | 14 | | | 28 | 28 |
| 60 | MARK LOUGHBOROUGH | | 27 | | | | 27 | 27 |
| 61 | SIMON HOGG | 5 | 3 | 19 | | | 27 | 27 |
| 62 | ANDY GILLESPIE | | | | 27 | | 27 | 27 |
| 63 | ALAN KEDDIE | | | | 20 | | 20 | 20 |
| 64 | MIKE BERGQUIST | | | | 5 | 9 | 14 | 14 |
| 65 | KAZ BYRNE | | | | 12 | | 12 | 12 |
| 5 | PAT BYRNE | 36 | 90 | 36 | 25 | 65 | 252 | 191 |
| 22 | PAUL MADDOCK | 39 | 70 | | | | 109 | 109 |
Copyright Talk Tenpin 2006-2017 | Talk Tenpin is published by Aspire Web Media Ltd. Registered in England & Wales 6923950