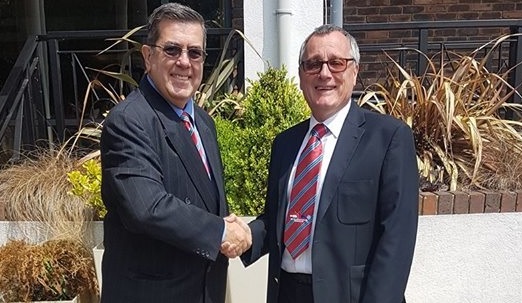 by Talktenpin's Dom Gall
Asking a BTBA Chairman for an interview was not always a fun thing to do for me. Tried with the last one and never got the answers back. This time I was confident of success as it was going to be Martin Webster.
Since 2006 I helped build up Talktenpin and in the early days the website was ignored by the national association. They were happy at the time to be throwing support into a failing Go Tenpin magazine and a series of websites that suddenly stopped when a webmaster walked away. It was frustrating to be ignored but talktenpin would make sure it did not last forever.
Twelve years later the national association is finally talking (A little) so this interview is actually a big deal for us after failing in the past. Martin we think could make a big difference in the future so we wanted to know what he has been up to for the last 20 years after walking away from the BTBA the first time round, this after some success too. So here it is, an interview with a BTBA chairman for the first time since probably Roger Creamer in the 90's.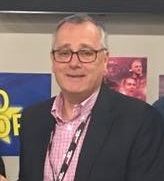 Before I start answering your questions, may I thank you Dom for giving me the opportunity of having this interview.
My answers will be truthful and not everyone will agree with me but I would like to show all of the bowlers in the UK participating in the sport of Tenpin Bowling, the transparency and enthusiasm of the BTBA and what they can expect during my term as Chairman.
Welcome to your new position Martin. Let's get straight in and ask. For members unaware of your bowling past and in particular your involvement with the BTBA, what roles have you held before?
I was involved on the National Council way back in 1992 and instigated, with Mike Pike, the training and selection process for qualifying to play for Team England. I was also Ladies Team Manager and motivator for 2 years when we won the European Championship Team and Doubles Gold medals in Malmo, Sweden.
I started bowing at the ABC Bexleyheath bowling centre in 1964 when I joined the BTBA and started the famous Cossacks team which won numerous tournaments both in the UK and in Europe during the 1980's and 1990's. I came away from bowling for a few years whilst my two daughters went through University and decided to come back and play the Senior events where I still compete today. I was recently part of the 4 man team that became National Senior Champions 2018.
You walked away first time round having had success and in particular with the Great Britain rankings and promotion of the Sport in the UK, What happened?
To be honest, I was disillusioned and frustrated with the set up and the members of the National Council at the time not being pro-active, and I felt that I was only one voice against many and could not put any of my ideas through to completion. I always felt that the BTBA needed a Marketing influence and PR person to take the sport forward but this was not to be. In the end, I felt it was better to leave and let them get on with it.
At this point we should pick up on you being a pretty handy bowler and won a lot of stuff with the famous Cossacks team of the 80's and early 90's. Where did bowling start for you?
As I said before, it all started in 1964 when my parents were Managers of the ABC Bowl in Bexleyheath and I use to practice and bowl every evening after school often earning a few bob coaching new bowlers that were playing open play. This was easy as I just asked them if they wanted any help and they inevitably gave me some pocket money for helping them.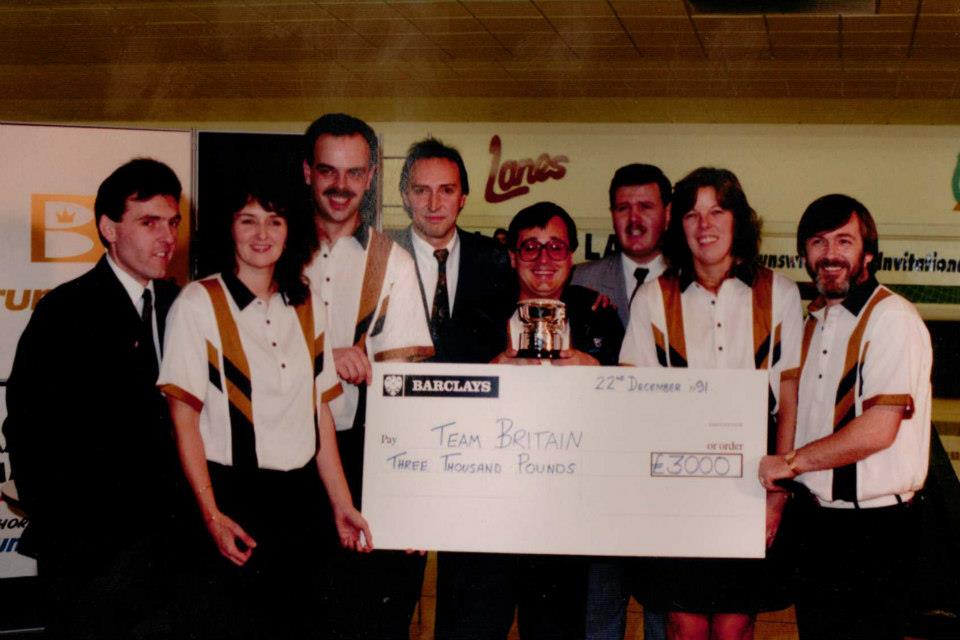 Why did bowling take your interest going forward?
I always liked the competition as I am very competitive by nature and playing against better players got the Adrenalin flowing and helped me to play better. I joined the YBC as it was then receiving great coaching and support, entering junior tournaments travelling all over the UK (supported by my parents financially) which kept my interest alive. I simply graduated through the ranks and ended up in the Team England squad playing in Triple Crowns and as far away as Malaysia representing my country, to the Seniors where I am competing today.
Back after twenty years, did you let go of the sport in that time and live your life or was it always still there and calling you, I guess the appropriate question is, why did you come back to bowling and the BTBA?
During my time off from tournaments, I was still bowling in a sanctioned league at Wellingborough so I guess the sport was still in my veins. It was actually my wife Julie, who suggested I start the Senior Tour when my two daughters finished University and I must say it is great to be competing again against some old faces and really nice friends. The tour is very friendly and competitive and always a pleasure to enter.
As far as the BTBA is concerned, I felt I had something to give back to the sport I love so spoke to Ron Griffin and he asked me to take on the Business Development job on the National Council. From there, working closely with Ron and the team of willing volunteers, I began to see a change that made me think the BTBA were going in the right direction. When Ron wanted to step down after 4 years as Chairman, I was asked if I would take on the Chairman's role which I have today.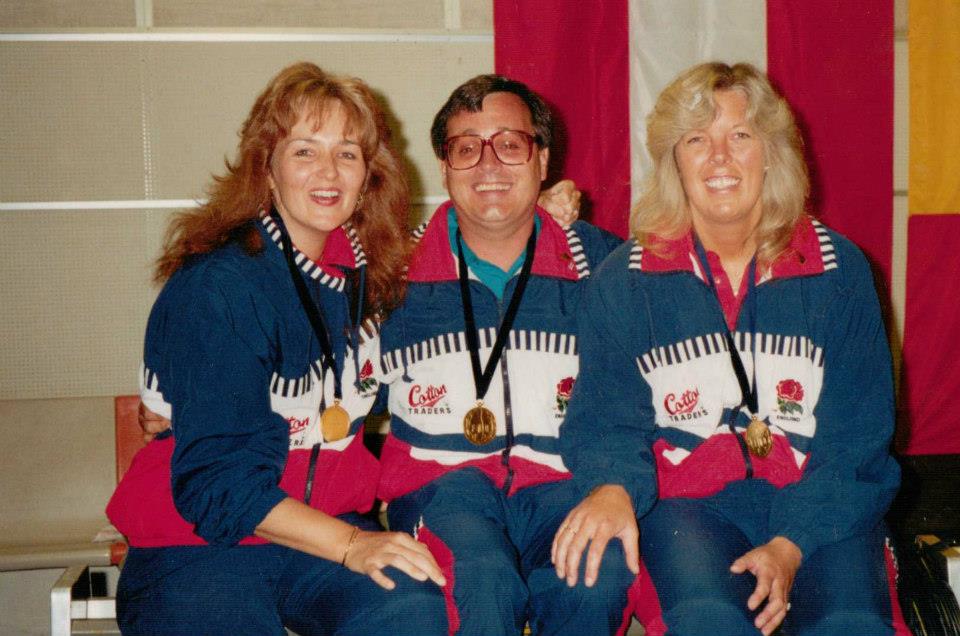 Over fifty years now the association has been running and depending on who you ask, the general response is fair to say below average for favor. Having seen the BTBA from the inside over the years, how it has changed to today?
The BTBA has definitely changed today from where it was years ago and this is going to continue going forward. In the past, bowlers have quite rightly questioned the transparency of the BTBA and what it stands for. To me, it was more like a secret society with everything being kept very close to the chest. No-one will ever know the unbelievable state it was in when Ron took over and all credit to him and the team in getting absolute transparency into the organization which can only be positive for the future.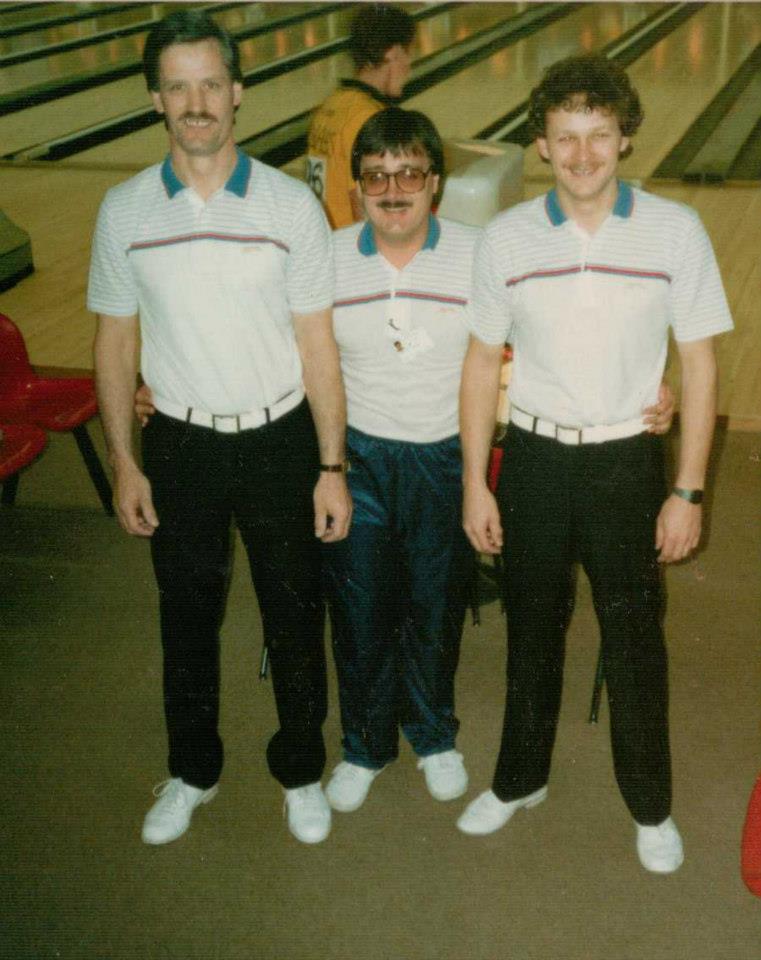 Membership a lot lower than in the 90's, Can you answer that question that is heard a lot when asked if they want to join the association. "What do I get for my money"?

Sure, the number of BTBA members has diminished in recent years due to a number of reasons and this does need addressing. Without members we will struggle to operate sustainable and any discussions about future funding with Sport England, UK Sport or the Lottery Fund will not bear fruit as they need to see much bigger membership numbers before releasing any funds to the Association. One of my main jobs is to increase our membership quickly and different ideas are already being discussed.
Membership of the BTBA has many benefits such as insurance against treasurers going off with prize money, public liability etc as well as allowing participation in sanctioned leagues and tournaments. We are in discussions with a number of proprietors to set up discounts for BTBA members which will more than pay for the annual membership and to me it is a no brainer as the net outcome is free membership if you take up these discounts. At the end of the day the membership works out at 6p per day. Where could you get that type of value in any other sports club or association.
You come back to a boom and bust in bowling, the boom is with the corporate side and chains installing String Machines, dropping leagues and tournaments and seeing good profits. The sport side is seeing less places to bowl and a fear of having to quit or play on string machines. That's the reality which is going to continue to a breakpoint. What will be the plan to ride this wave?
Obviously, like all sports, Tenpin Bowling centres have to be run as profitable businesses and changes are inevitable. The BTBA are welcoming String Machines and will be offering the standard lane certification and sanctioned leagues programme as normal. At the end of 2019, approximately 20% of all lanes will be String so we all have to accept this fact and embrace this new initiative. The BTBA will be announcing several new initiatives for Strings in the coming months and we look forward to having a series of Challenge matches using the Team England squad and maybe a tournament or two.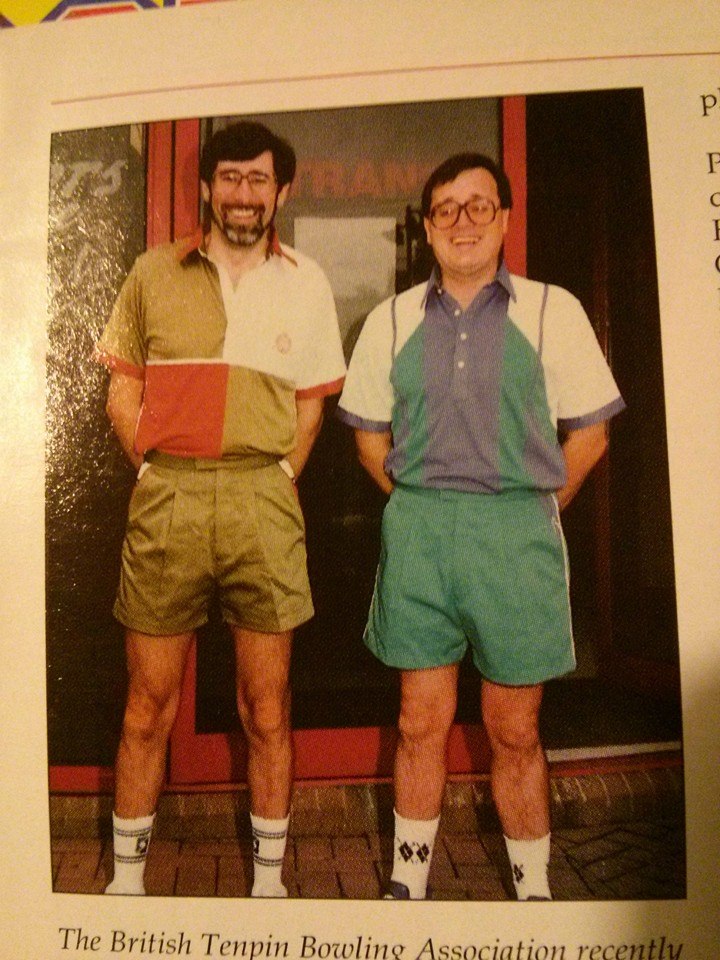 You also come back to proof of some of the seeds you sowed first time round and in the last 20 years England have won a mass of World and European medals, grown PBA and World star names and so much more. How will you use this positive history to move the association forward?
It comes back to more Marketing and PR, and using social media to promote the sport of Tenpin Bowling. We also need to use these winner's names in any way possible to promote bowlers to the media to create household names. We have been very successful with Medals over the years and this can be used in our discussions with sporting bodies and sponsors. It is my intention to set up a small sponsorship committee to try to inject some additional funding into our sport and these statistics will be vital to help our pitch to various companies. We also need to be on the Sports Personality of the Year TV awards list which is going to be difficult. We are a National Sport with over 3 million men, women and children bowling in the UK so I feel very strongly that we should be represented at these awards.
Despite bowling actually being popular with the general public in terms of the social side and numbers up on average in centres nationwide, how will you and the BTBA connect with this popularity in the mainstream to bring people into the sport? And will the Association be working more with the corporate side of business to bring in investment or increase membership?
Tenpin Bowling is currently going through a great revival with the public and yes, centres are having a boom time. We are currently arranging a number of Fun First programmes throughout the UK for youngsters whereby they receive general fitness and coaching to introduce them to bowling and are also preparing a full and comprehensive Schools programme to get bowling on the curriculum. We are also working very closely with the Tenpin Bowling Proprietors Association with this project to secure National recognition as it is so important to reach new bowlers at the grass route level. They are the future of our sport after all.
Your predecessor Ron Griffin actually made steady what looked like a sinking ship in the last few years. Sadly for him, most of what he and his committee did were not showbiz solutions that would make the membership happy and communication initially to show progress was slow in being known about. Another fact is when asked to stand up and help save the association only a few answered the call. Ron was a midfielder having to do a defender's job, could you be midfield and going forward in the future?
As I said before, Ron has done a sterling job getting the BTBA to where it is today and yes, a lot of what has changed happened in the background without any shouting and hollering. You know that we rely on volunteers to take up duties and projects within the BTBA and without these good people we will struggle to achieve our goals and ambitions. I would ask anyone interested in helping the BTBA to make themselves known and contact me at the BTBA. I strongly believe we are now an attacking force with forwards hungry for goals and see a bright future for Tenpin Bowling.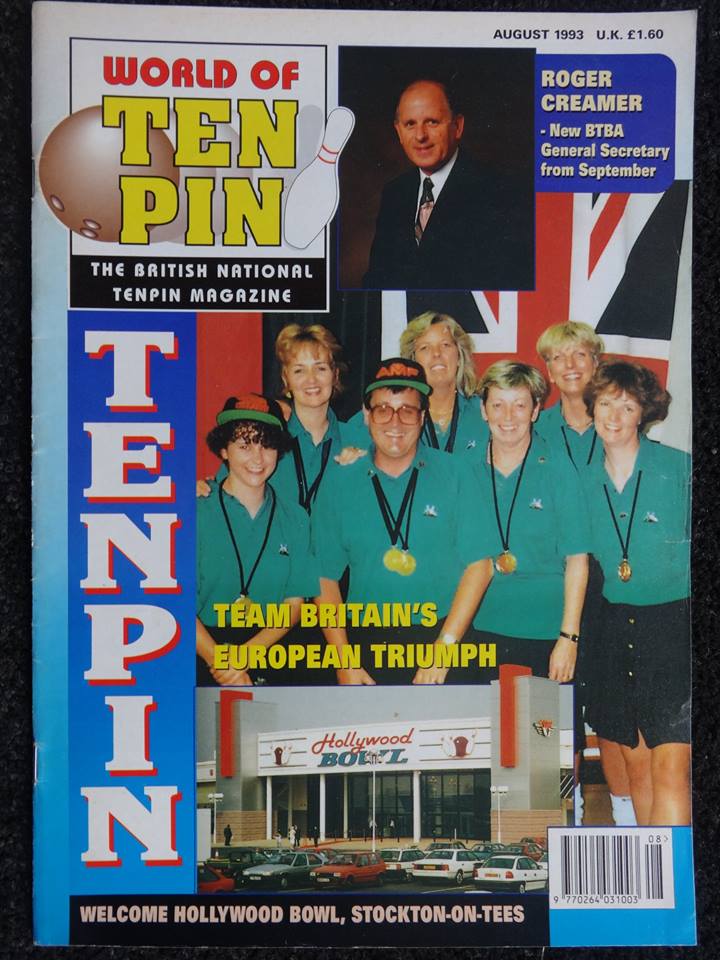 The announcement of your position has gone down well on social media, you are well known in the UK and beyond. People like you Martin but now you are the BTBA boss, can you keep people liking you?
Sure, I am well known both here in the UK and in Europe but there are also a lot of social and sport bowlers that do not know me. I hope that I can get bowlers everywhere in the UK to accept the future and not the past which was not a pretty sight. I am here to do a job and not everything I put in place will be liked by some people but I have passion and enthusiasm for our sport and will do all I can to get it recognized as a sport and be fair to the members of the BTBA. I have a team of people around me that also have a passion for the sport and feel the BTBA is in good hands.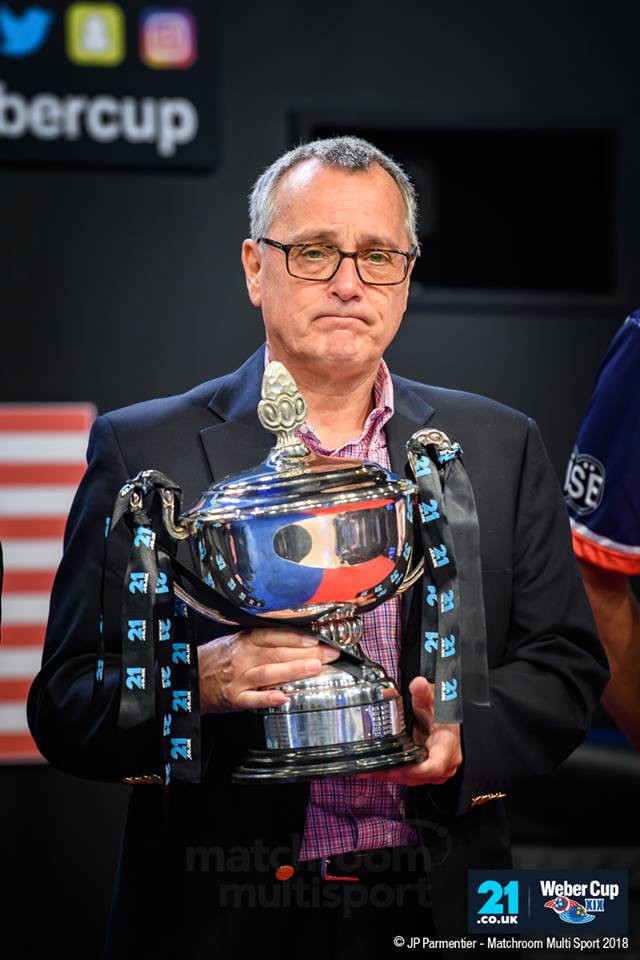 A little over a month or so since the announcement you have already had meetings in London with UK Sport and flown to Europe for bowling meetings. Is there reason to be optimistic after these meetings?
This is a slow process and will take time to understand the processes that are needed to instigate change. Like all World sporting bodies, you have to tread slowly and be prepared to get points across in a certain way but I do have reason to believe that we are an important association within the governing hierarchy and will at least be listened to whilst at the different meetings.
One of your first jobs since your return has been to reach out in the sport and in particular with the Weber Cup, you met with them last year, how did it go and where can you see the BTBA partnering more with this event?
I was very fortunate to be able to meet several times with Matchroom Sports and assist them with the marketing of the Weber Cup this year and being asked to be the BTBA representative to present the Weber Cup Trophy to the USA Team was an honour and showed that we are very much part of their plans going forward. It remains to be seen about our involvement next year as the Weber Cup will be held in the USA but I am confident we will still keep the relationship going for future events.
Thank you for speaking to me and I look forward to an exciting future for our sport.