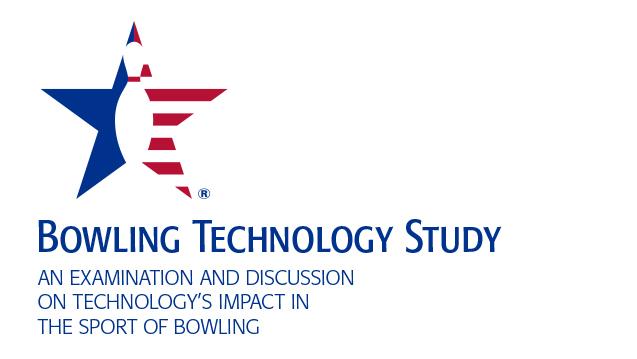 ARLINGTON, Texas – For more than two years, the United States Bowling Congress has examined technology in bowling to determine its impact on the sport.
The examination included in-depth research by the USBC Equipment Specifications and Certifications team, independent surveys with participants, center owners and pro shop operators, along with focus groups of proprietors and pro shop owners, and a summit of bowling leaders.
The Bowling Technology Study – An Examination and Discussion on Technology's Impact in the Sport of Bowling, is a compilation of the results of the research, surveys and focus groups, and now is available on BOWL.com.
"As the National Governing Body of the sport, continuous research and discussion are an important part of what we do," USBC Executive Director Chad Murphy said. "Technology constantly is changing and players also evolve, but it is important the skill of the competitors remain the most important factor when bowlers compete on the lanes. The USBC Equipment Specifications and Certifications team had some eye-opening discoveries, and along with the feedback we received, the Bowling Technology Study provides an insightful look at where our sport stands today."
The study examines bowling balls, and the lanes, with research on the oil absorption rates of coverstocks, how balance holes affect bowling balls, and the impact of Radius of Gyration (RG) and Differential RG. It also includes a league simulation study to have a better understanding of oil depletion and ball reaction for bowlers during competition.
The Bowling Technology Study provides results of independent surveys sent to members of the Bowling Proprietors' Association of America (BPAA), International Bowling Pro Shop and Instructors Association (IBPSIA) and to USBC members, along with results of informal Facebook polls. Discussions with focus groups provided those invested in the sport the opportunity to exchange ideas and opinions.
Go to BOWL.com/BowlingTechnologyStudy to access The Bowling Technology Study, plus videos and additional information.
United States Bowling Congress
The United States Bowling Congress serves as the national governing body of bowling as recognized by the United States Olympic Committee (USOC). USBC conducts championship events nationwide including the largest participation sporting events in the world – the USBC Open and Women's Championships – and professional events such as the USBC Masters and USBC Queens.
Founded in 1895, today USBC and its 2,500 state and local associations proudly serve more than a million members. USBC is headquartered in Arlington, Texas, working toward a future for the sport. The online home for USBC is BOWL.com.