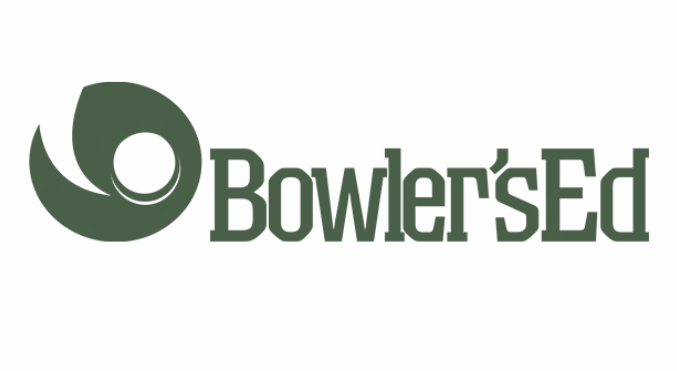 ARLINGTON, Texas – Mobile bowling equipment and curriculum kits to help teach children the sport of bowling have been awarded to 42 schools and organizations through Bowler's Ed, the in-school bowling program of International Bowling Campus Youth Development.
The Bowler's Ed equipment kits help schools and organizations teach students the lifelong sport of bowling by providing educators the ability to engage kids in a true bowling experience. The kits provide a bowling-center atmosphere inside a school or gymnasium and feature activities to enhance cardiovascular health, coordination and endurance.
"IBC Youth Development's outreach to parent-teacher organizations produced a great deal of applications and we're excited to have a bowling program incorporated into so many schools through the Bowler's Ed grants," IBC Youth Committee chair Melissa McDaniel said. "It's a great tool for teachers and a tremendous way to introduce bowling to the next generation."
The Bowler's Ed grants are expected to impact more than 35,000 children in the 42 schools and organizations.
A Bowler's Ed kit is valued at $2,200 and the New York State USBC is funding the cost of the kits to Fairley Elementary in Hannibal and Public School 11 in Staten Island.
The list of schools and organizations receiving grants:
Lake Valley PTA, Prescott Valley, Ariz.
Caurus Academy (Arizona Montessori Charter School at Anthem), Anthem, Ariz.
Friends of Crown Point Junior Music Academy, San Diego
Boys & Girls Clubs of Garden Grove, Garden Grove, Calif.
Lake Arrowhead Christian School, Twin Peaks, Calif.
Hals Academy, New Britain, Conn.
Mimosa Elementary, Roswell, Ga.
Lanikai Elementary Public Charter School, Kailua, Hawaii
South Elementary/District 47, Crystal Lake, Ill.
Southeast Area Elementary, Chicago
Western Primary School, Russiaville, Ind.
Burris Laboratory School, Muncie, Ind.
New Augusta South PTO, Indianapolis
Marshall Elementary PTO, Ft. Campbell, Ky.
Woodson Elementary PTO, Crisfield, Md.
Moccasin Elementary, Buchanan, Mich.
Detroit Parks and Recreation Department, Detroit
Silver Bay PTSO, Silver Bay, Minn.
Fairway Elementary, Wildwood, Mo.
Smithville Elementary, Smithville, Miss.
Laurel Public Schools-Laurel, Laurel, Mont.
Tramway Elementary, Sanford, N.C.
Moultonborough PTA, Moultonborough, N.H.
Christa McAuliffe Middle School, Jackson, N.J.
Tremont Elementary, Medford, N.Y.
Fairley Elementary, Hannibal, N.Y.
Nathaniel Rochester Community School 3, Rochester, N.Y.
Public School 11, Staten Island, N.Y.
Andrew Jackson Elementary 145, Brooklyn, N.Y.
Little Miami Intermediate School, Maineville, Ohio
St. Anthony of Padua School, Lorain, Ohio
Village Preparatory School Woodland Hills, Cleveland
Scott School, Portland, Ore.
Thomas Fitzwater Elementary, Willow Grove, Pa.
Valley Forge Educational Services, Malvern, Pa.
Saint Philip School, Greenville, R.I.
Lantrip Elementary, Houston
Copeland Elementary, Huffman, Texas
Ogden School District, Ogden, Utah
Mark Twain Elementary, Federal Way, Wash.
Stocker Elementary, Kenosha, Wis.
Lakewood Elementary PTO, St. Albans, W.Va.
The Bowler's Ed grant program was developed to provide opportunities to teach students the sport of bowling with instructional curriculum and equipment available to use in school or other facilities. In 2016, 65 grants were awarded to public/charter schools and organizations in 29 states, helping to introduce bowling to elementary school-age children.
Go to BOWL.com/BowlersEd to learn more about In-School Bowling Program and how schools and organizations can benefit by partnering with Bowler's Ed.
About International Bowling Campus
The International Bowling Campus (IBC) is the headquarters for the bowling industry and directly serves the more than 69 million bowlers in the United States. The IBC houses the resources of the United States Bowling Congress, the governing body and membership organization for the sport; the Bowling Proprietors' Association of America, representing the business interests of bowling centers; IBC Youth Development; Strike Ten Entertainment, the marketing arm for the industry; the International Bowling Museum and Hall of Fame; the International Bowling Pro Shop and Instructors Association; the International Bowling Media Association; the Bowling News Network; the Billiard and Bowling Institute of America; and the International Training and Research Center.