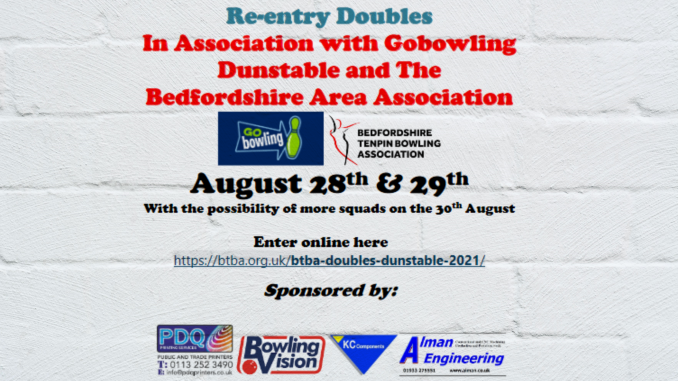 BOWLING IS BACK !!
Whilst there won't be a BTBA tour in 2021 we still want to hold some events for our members. There will be 4 of these events this year and all your scores will be collated and entered into the data base to form a National BTBA average which you can use for 2022 BTBA Tour.
We want to encourage bowlers of all ages and abilities to play 1 or more of these events, and that's why we have created average based divisions –so there's something for everyone. We have tried to keep to entry fee low,but still offer a prize fund, which will be boosted from the 2020 BTBA tour pot.
It's going to be so good to be back out there competing. I'm Looking forward to seeing you all at one or more these events this year, even you're not too keen on seeing me !
Daniel "basher" Bonfield –BTBA DUDE
---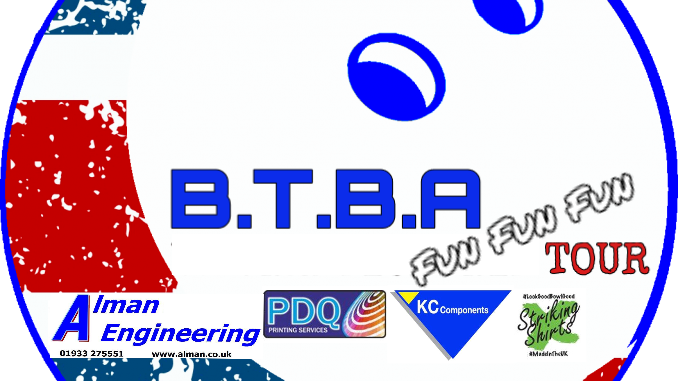 This is a Re–entry Doubles tournament –Multiple entries allowed.
3 games doubles With teams in divisions based on their combined average.
Entry Fee & Breakdown(cost per person)
Lineage–£9.00
Tournament Sanction Fee–£2.00
Prize fund–£5
Tournament expenses .50p
Total £16.50 per bowler, £33.00 per team
(Individual Scratch pots to be ran on the day at the discretion of the tournament manager)