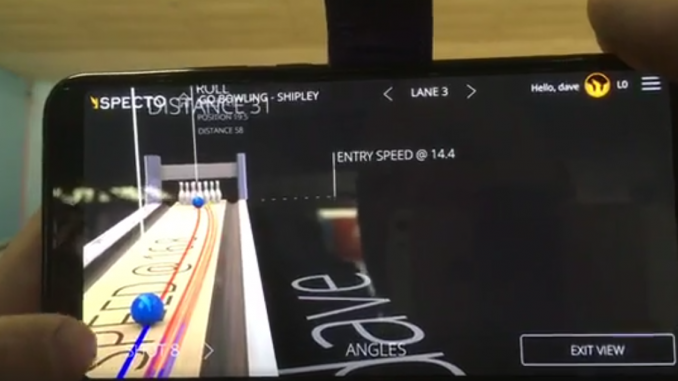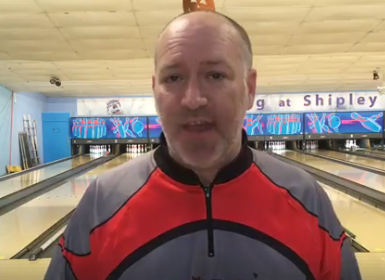 By Dom Gall
I don't bowl anymore. I have not bowled more than 10 balls with a house ball in 2018, three balls on an arena lane at Shanghai's World cup and six games at Sheffield and six at Scunthorpe in twenty years. I retired sort of officially in the late 90's.
10 or 15 frames would not be too easy having been out of the game for so long but to do it on Kegel's Specto lane camera and then film it live on Facebook was not my best idea's ever. But there I was having been invited by the current and past owners of Shipley bowl in West Yorkshire to come try out the new addition to the centre.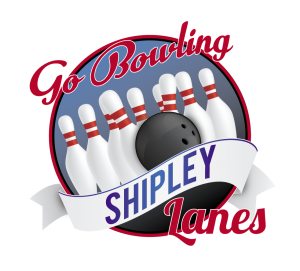 I know Shipley well, the previous owner now lives 15 minutes away and we often meet to work on the UK Hall of Fame. David Grainger built up the Shipley centre from scratch and one of the best league and and tournament programs in the North of England. Looking to retire he wanted to sell to someone who would put the same amount of love and effort and build on its strong sporting roots.
Step forward Jeff Taylor. Bowler most of his life and a good one at that. He had always wanted his own bowling centre and being a southerner he was not going to let his dream slip because an opening arrived from up North. He saw the potential in Shipley and it's busy sport leagues and events and as a leisure business. The deal was done and Jeff got his dream of owning his own bowl.
Using the other businesses he owned the venue was transformed over a respectable period of time with the decor and shopfitting not the only new things to arrive. Investment in a top of the range lane machine was a top priority for Jeff who understood the need for such a machine to really give the best sporting conditions. What is the point of being a bowler yourself and accepting a tired old machine to dress the lanes you will play on yourself? Proof I guess to the bowlers at Shipley the owner was committed to their future in his venue.

Not one to sit still, Jeff wanted more and to turn his centre into one of excellence. All bowlers have that dream of a shiny centre with all the latest toys to play with. What was missing was what Dunstable had and the recent invention by Kristian Törnqvist, Önder Gürkan did the graphics and Juha Maja all the measurement specifications even a former QubicaAMF Bowling World Cup champion Or Aviram. The team took Kegel's Cats system out of the equation with Specto. Where one invention had multiple cameras this had one and could do six lanes at the same time. Andy Penny as a USBC Gold Coach has always had the best toys at Dunstable but they were never really embraced by the bowlers over the years until they started to see what the new Specto system could do. Already in Shipley bowlers are using Specto which over time should help them improve.
I met up with Dave Grainger and we set off to meet Jeff at Shipley and I got to see the changes to the venue and a tour from the owner. Like I said earlier I knew the venue well, from the front to the back of the lanes so right away I could see the difference. Beyond the obvious decor the lighting is all now LED and saving jeff money already as he was to explain. He added in the future he wants to install solar panels on the roof to increase the long term savings on electricity bills.
Going round the back of the lanes the machines are now all guarded to the top specifications, as Jeff showed me the switches that isolate the machine and switching a pair off when repairs and faults are to be completed. Into the work shop and as an ex bowling Tech myself, I think only a tech will understand me when I say it was like a Technicians dream set up. at least 20 working combination motors and back end motors, the same or more amount in Chassis, Cameras all ready to go and walls full of spares. If you are reading this in one of the centres out there where asking for an X washer gets you a look then this place would make you cry. No seriously, you would.
If Jeff had been my boss as a kid tech when I started I would probably still be there today. He is not messing about with this. It is his love and passion and he has the money and ability to do all the deals you need to do to get cool things like pins, parts or balls that are perfectly good but now not needed when changed to String. It is a good time to get spares.
Back round the front and a final chat with Jeff as we went and he explained what he was trying to do with Shipley and it is just to run a good business and make the place a Northern centre of excellence. He is pretty much there already now with the Specto addition and level of coaching in the area. There is scope here for Yorkshire bowlers to get even better. Not just Tykes but most Northern bowlers.
Time to try out this thing
Dave Grainger had a RotoGrip ball he was getting redrilled and luckily it was close enough to be able to throw. We bowled a few balls practice then straight in and filmed live on Facebook as you can see below.
What did I learn? It is accurate, turns out for the first six or seven shots I was actually quite accurate too. Ball speed was consistent and the points on the lanes like lay down and break points were all pretty close considering the time I had been out of the sport. Trying a few different balls at the end was not a good idea either for my stats or my hand as the thumb holes were too big and I had to grip and cup the release to keep hold of the ball resulting in a twinge in my hand and pain I'm now feeling as I try to type this report lol. Not helped by rolling the Cosmic Lite Ball at the end to see if it upset Specto. the answer is No.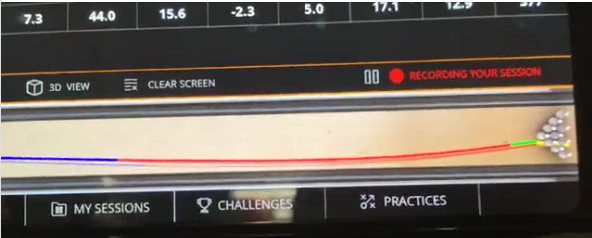 Overall though, for bowlers wanting to improve, Specto will teach you a lot about your game. House pros won't want to try it to find they are not as good as they think they are maybe but so far everyone at Shipley is giving it a go and over time will improve them. One of the cool things I learned from it was the ability to set tasks within it to work on various aspects of your game. Achievements earned I think could catch on as people try to improve their stats on it. I'd like to maybe see a monthly list of the best Specto stats as I think as a badge of honor it would be cool to say you had the best stats. Or maybe that is just me and my video game past.
YBC's would be crazy not to book a morning and educate, in fact anyone who wants to get better at bowling needs to go on it at least once a year. Bowlers can get better without this is true but what sense is there being blind to a technology that works. Those out there that dream of having a Kegel training centre, this is probably the portable version of that in a sense and even though not a cheap bit of kit for any centre, it is something that if it is used enough over the centres lifetime will bring back some of the investment. The rest will come from the level of your bowlers improving and playing more in your venue.
We will check back on Specto in the future and look at how things have changed in a years time and the proof of the pudding will be in the eating as they say in these parts, that and Ey up.