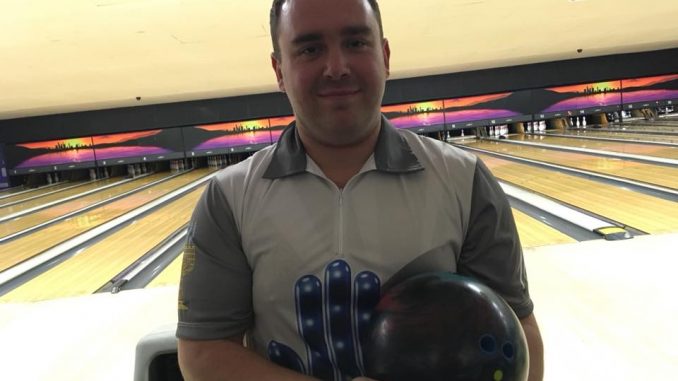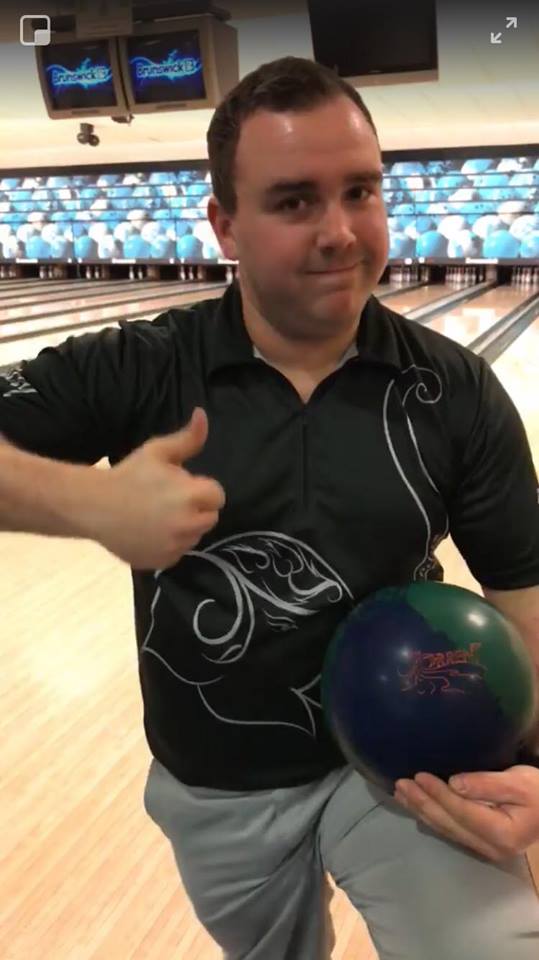 Adam Michaels Talks Tenpin
"Bowling is a sport for anyone and everyone and is a test of physical prowess and mental toughness. People can bowl from being a toddler all the way into retirement and along the way trust me when I say you will visit places and meet people that will change your life for the better."
Adam Michaels from Hull, England had a fantastic 2017 which ended in him finding out early this year he would be going to the USBC Masters in the USA in April to compete against the best of the best. If that was not all he also gained a place for Team England in the World Championships in Hong Kong. Ahead of this exciting trip of a lifetime Talktenpin's Dom Gall spoke to the bowling businessman about his fine year, getting married and goals for the future.
Starting with the year past Adam, some great results, especially on the English Sport tour. Does the fact these were on sport patterns mean a little bit more to you?
Thanks Dom, not just the patterns but the field those tournaments attract mean that for sure they mean just a little bit more. Having said that, I always start the year wanting to do well in the other big tournaments like English and welsh opens, World Cup qualifier and more. But because the new sport tour and the TE trials are all played on patterns from the last couple of years of the world bowling library, in my eyes they produce the highest caliber of bowling so to be competitive in those is the most rewarding.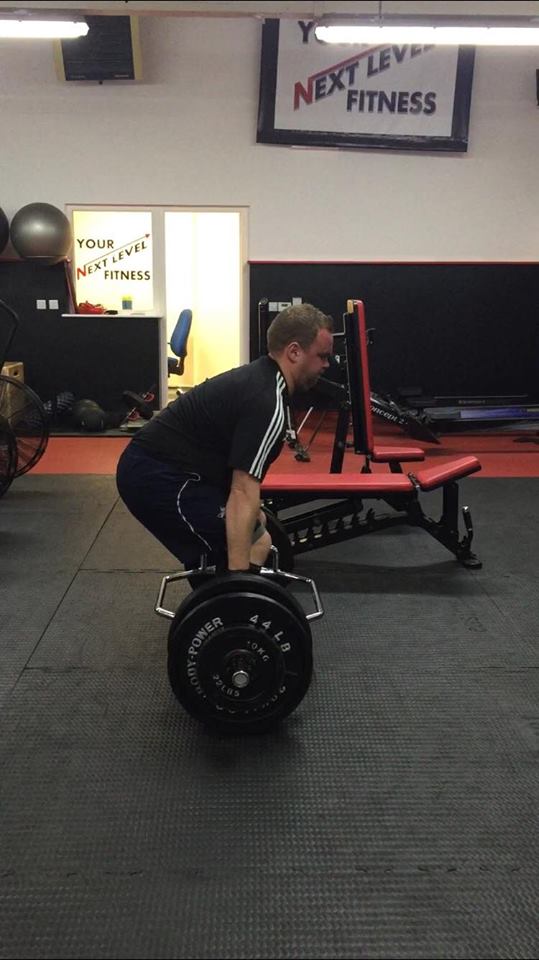 What changed going into last year that made you more competitive?
I was asked a very similar question to this after the Stroud round in January, I think actually it was a culmination of a few things over the last 3 or so years since I came back to competitive bowling. I haven't had any coaching sessions recently but a couple years ago I saw Jon Zadel a few times to try and achieve some physical game changes which always takes time to bare fruit.
I think bowling on these patterns for the past few years in trials and sport tour events has vastly improved my understanding of equipment and ball shape and lane play. I have also managed to absorb info and pick the minds of the other highly competitive bowlers in the last few years, this has been vital in learning how to handle different crosses and following different styles. A friend of mine also said "success breeds success" which I think is so true and is a confidence thing. Once you make a breakthrough you get that mental lift from yourself that you can do it again.
I think this is then even more apparent when I travel to tournaments abroad where perhaps those elements of doubt creep back in again that aren't there in uk events. The biggest and most recent change I suppose going through 2017 though has been in my physical appearance, strength and fitness. I can't say enough about my trainer Chris Golley from ATP Personal Training and I don't think it's a coincidence that my results have improved as my health has improved. I only have to look at what Matt O'Grady has recently achieved to have that clarification that physical fitness has a massive part to play in our sport. I have unashamedly put a little bit of weight back on during my honeymoon and the holiday period, but I am now back in training trying to prepare for the big events coming up this year.
You touch there on crossing with other players, being a leftie though you do have less traffic in some events, What are you looking at when you watch other players on the lanes you are going to?
I'd actually say in all events, and in most of those it's certainly an advantage. Most of the patterns we play on allow my fellow lefties to throw urethane nowadays which means the crosses are totally different to how they used to be. With my relatively low rev rate I'm always searching for hold rather than extra hook from outside, so am always watching what my fellow lefties are doing to try find the most hold I can and as fast as I can.
Also on some of the longer patterns the righties get far enough left that we cross in the front part of the lanes. I like my ball to read more than most in the front to midlane, and in that split second at the foul line it can be very tricky to see the ball hook right at the front, so I have to keep an eye on the lay downs of the righties and the balls they are throwing. Something with a big engine and rough surface will quickly burn up where I'm playing if they are far enough left.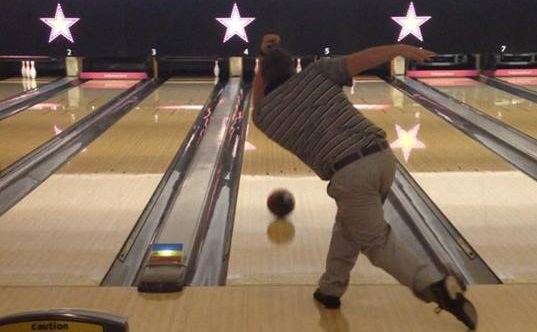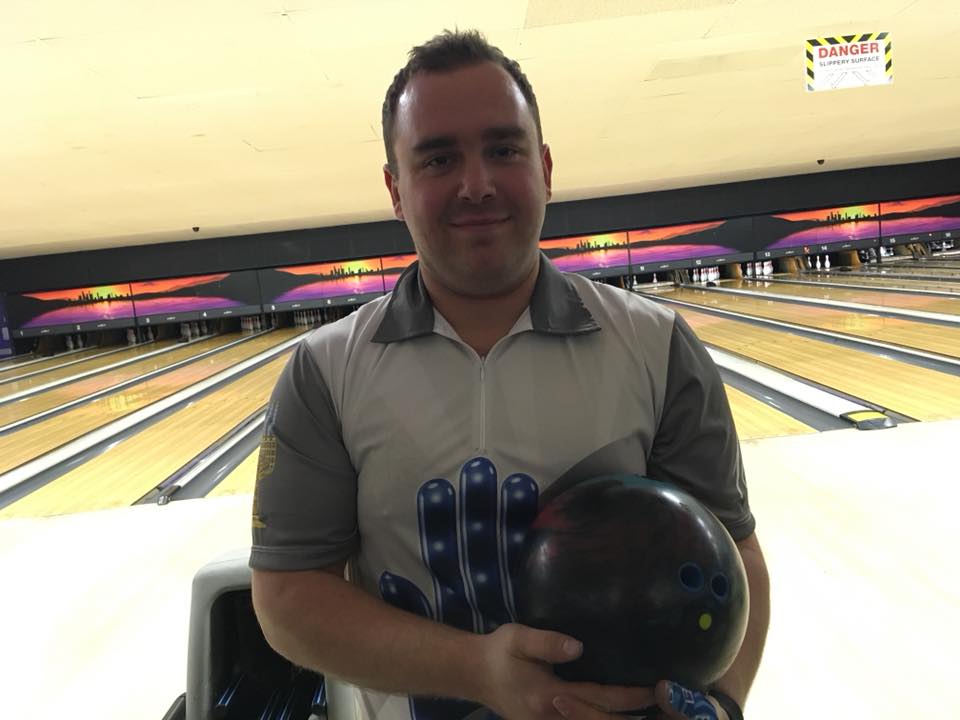 All that hard work was rewarded with a place in the national team for the World Championships, what does this moment mean to you?
Since I returned to competitive bowling my main goal has been team England. The first year I came back I just missed out on the squad but got a chance when someone turned down their place.
The second year I just wanted consolidation so again was not overly concerned when only got selected for triple crown. 2017 was the first year I thought if I really have a good year I'd have a chance at the worlds, so to play how I did and get the phone call from the selectors about Hong Kong was really amazing!
In that moment of course I was proud and so happy that I was selected, but most of all it's the chance to rub shoulders with the absolute best in the world that I am the most excited about. I'm looking forward to seeing just how good they all are and learning as much as I possibly can in that time. It can only make me a better bowler in the long run and that's the best thing! We have a really good group of guys in the team this year too so am really looking forward to teaming up with those guys and hopefully we can represent our country well 😊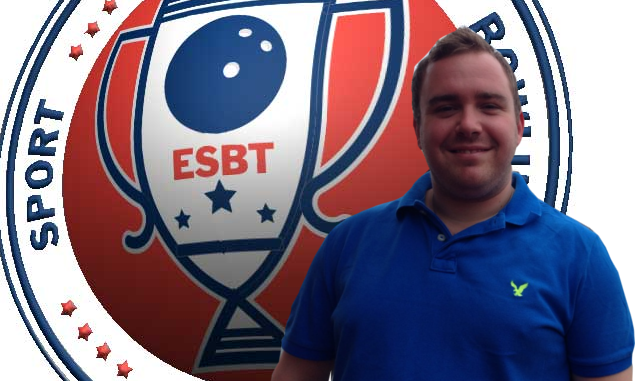 Winning the Sport tour finals got you a place eventually in the USBC Masters, how excited and nervous are you for this big trip thanks to Storm Products?
Are you kidding me? I was shaking like a leaf after Tim Mack rang me to confirm I was entering the USBC masters!! It was quite a stressful week actually with a number of people trying to figure out if I could play in the TAT and the trip being potentially in Jeopardy.
Massive thanks go out to Bill Supper, Tim Mack and all at STORM….they turned a potential disaster into an absolute masterstroke! If I didn't already throw their equipment (which is the best on the market) then their efforts would have been enough to convince me to, they are an amazing company and great group of guys. Thanks should also go out to Bowltech who are helping with the travel arrangements and of course Chatters, Jamie, Ell and the sport tour guys.
So when I finally got that call in the first moment I was relieved and excited, then it sank in….the usbc masters!!!!!! OH MY GOD!!!!
I'm going to be sharing the lanes with the absolute best in the world and will have a chance to meet and possibly bowl with some of my bowling idols. I just hope I can control the nerves enough to play half decent 😂
Who are those bowling idols?
I started watching the PBA in the 90's so some of the guys are not bowling now but hopefully they may be around. I like the old school technicians guys like Mike Aulby on my side of the lane and David ozio. Of the guys who are playing now I love watching TJ (Tommy Jones) and newly inducted Hall of Famer Chris Barnes.
How will you prepare for this big event and what aims have you got?
So I learned in January that would be going to the masters which is in April, and that was too short a time to make any big changes in my game, so I have just been concentrating on keeping on top of the improvements I have made physically.
The format is 5 game blocks of qualifying and 3 game matchplay ties, so I will need to be sharp and make decisions quickly out there and this is what I'm concentrating on. Making changes at the right time and being able to execute when making those changes, be it equipment or physical changes like speed or hand positions.
If I am lucky enough to make the matchplay section the days could get very long with lots of games so nearer the time I will start playing longer sessions in practice to add that body conditioning.
My first goal is not to double jump anyone!!! 😂 😂
It would be an absolute dream come true to make the top 63 and get through to the matchplay section. I think if I do that I'll be over achieving so that's a decent goal.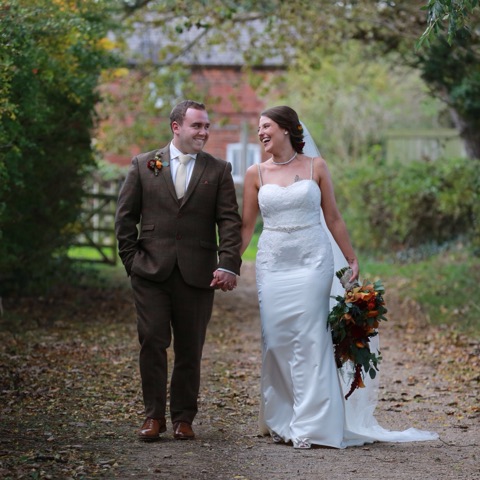 Married now of course and a big change in your life, has your general happiness in life been a benefit to the progress?
Married and happiness in the same sentence? 😜
It is a big step forward in your personal life but one I can honestly say has been amazing and the best thing I have ever done.
If I could have a conversation with my younger self to say I would be married and this is what it would be like, I think my younger self would have some very choice words to say 😂 I honestly didn't think it was for me when I was younger but I'm glad I was wrong
With regards to the effects on bowling, for sure I think it has a positive effect but I think it's one of those intangibles. Like you couldn't say "because I am married I made that spare to win"…….but I think in general that bit of grounding and level headedness and unwavering support that comes with happiness and love all have positive effects on performance.
Being the second best bowler from Hull has put you in the spotlight now haha, Where did it all start for you and why did you get into bowling?
Hull has had some amazing players, even some that most people will never of heard of or remember because they didn't go to tournaments like others, so I don't know if I'm the second but to be mentioned in that sort of company is an honour. Of course there is a guy called Paul something or other from hull, I have heard he's pretty good and will always be the best bowler to come out of hull 😜
My bowling life began at 10. My mum and dad had bowled just in local leagues for a number of years and the year before I started playing my brother and his friend joined the YBC in hull. The following year one of their players left so they asked me to play. I remember I was terrible at first but the junior league in hull was amazing back then with over 100 kids every Saturday morning and about 20 coaches. It wasn't until I was 15 and bowled my first 300 that I thought I could be pretty good at it. That's when I started joining the adult leagues in hull and then progressed with junior Yorkshire, YAC England etc
Yorkshire had a massive impact on me, the standard was absolutely staggering! When I became mobile at 17 I spent a lot of time over in Leeds and Sheffield with the younger bowlers trying to catch the legends that we had in our leagues and bowling for the county!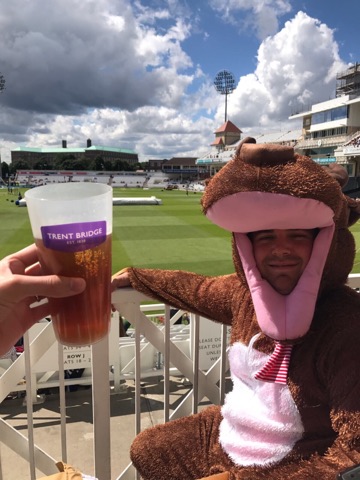 The Yorkshire team play is something that may help with the World Championships, you are a good singles player, how are you in team play?
That's a very good point, and hopefully I can draw on that experience, and the two triple crowns I have played, when we are out in Hong Kong. I absolutely love team bowling! I think it's the best form of the game and just wish we had more of it to get or teeth stuck into.
I grew up playing rugby also so I love the camaraderie involved in team play and that feeling of someone bowling for you and you bowling for them!
I think I have gotten better at playing in a team and being a teammate as I have gotten older. I don't mind admitting I could be prickly and perhaps hard to bowl with in my younger years, but hopefully if you were to ask recent Yorkshire teams and the two England teams I have played in, they would agree that I'm a good team bowler now 🤞
I know from your help on live streams in Ireland that you have a good knowledge of the game, how do you keep on top of the multitude of information coming out these days?
Thank you for saying Dom, I think I'm getting there with knowledge as mentioned in a previous answer but as with everything there is still massive room for improvement. I think the best sources of info are the ball drillers and the coaches and of course the bowlers. I spend a lot of time just chatting with anyone who will listen (the list is getting shorter hahaha) and have spent hours watching the PBA and World Bowling events on livestream or YouTube trying to learn as much as I can. I think it's so hard to keep up to date with everything because the game and technology is constantly changing and updating, but that's the challenge and why we as bowlers keep coming back for more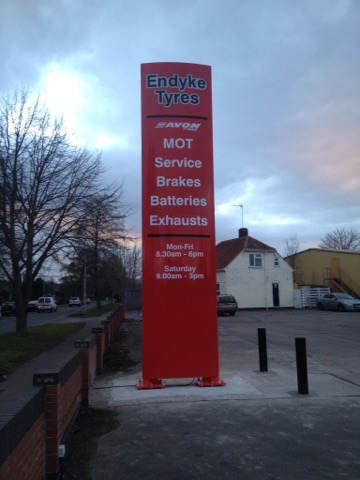 Even with a fantastic USBC Masters you would be unlikely to be dropping everything to go play on tour, You run a successful family business of course but do you want to try out on the PBA tour one day?
There's a lot of things that would have to happen for me to give the tour a full tilt…….first and foremost I'm still not good enough and have many areas I would want to improve before giving it a full time shot. Dipping my toe in at the current time is more realistic from that point of view.
You are absolutely correct about my business which is something I absolutely love and am passionate about but at the same time it needs me and I need it. Currently my earning potential is greater with that than pursuing a full time bowling career.
I'm also recently married as you mentioned earlier and ash and I are both big family people, I think it would be extremely difficult for me to be away from home for so long.Who knows, maybe PBA50 one day as circumstances may be different? For the mean time, unless I win the lottery or they give me Randy's job 😂 the PBA will remain a pipe dream
You could never be a Randy Pederson Adam but maybe a Cass Edwards and you do some Weber Cup work in the future?
I don't even think I could be a Dom Gall! I've definitely enjoyed it when you have asked me to grab the mic and shared some good broadcasts with Barry Foley and Tim Mack. It's definitely something I'd like to do more of.
Weber Cup team announcements will be up soon, as a fan of the event, would you change the teams from last year and who is knocking on the Weber door for a place?
Hard to change a winning team! Although Martin is currently experiencing some minor injury problems so who knows if a spot opens up for the Europeans. The event has to stay relevant and appealing to viewers so the USA selections not only have to be competitive (not even the most avid euro fan will want these landslides to continue) but good to watch.
Kyle Troup is a cert to keep his spot for me along with Marshall Kent. I was disappointed with how it went for EJ last year but I'd stick with him. I'd like to see another young guy in there so maybe an Anthony Simonson or do they need a lefty……Jakob Butturff would be good to watch on the show.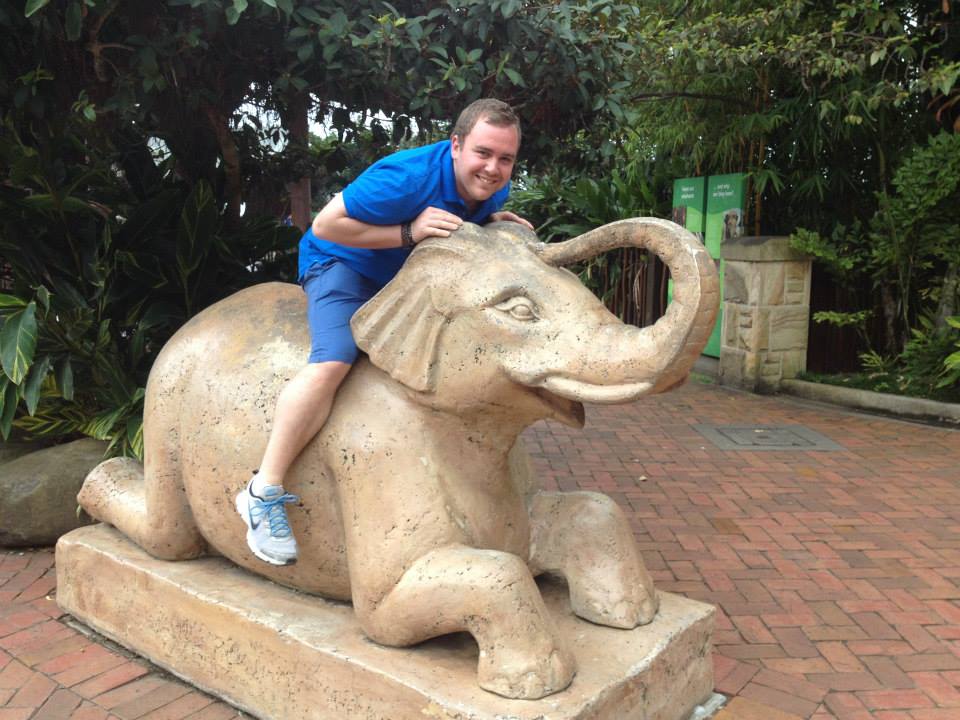 Finally, we wish you all the best in your busy year. Why should people try bowling or follow it as a sport?
Bowling is a sport for anyone and everyone and is a test of physical prowess and mental toughness. People can bowl from being a toddler all the way into retirement and along the way trust me when I say you will visit places and meet people that will change your life for the better.
The bowling World is like another family to anyone involved in it, so the real question is…..why shouldn't people bowl?
Thank you for the well wishes and the opportunity to give this interview. I have been a huge follower and fan of talktenpin and your other contributions Dom for some years now so please keep up the good work and the next beer is on me! Micsy